"That girl" is something that's on the trend these days. But how do you become "that girl"?
You see "That Girl" on TikTok, on Instagram Reels and girls on YouTube who seem to be strong in self-care, who have built healthy habits and are living their best life.
Seeing this picture you will know what I'm talking about.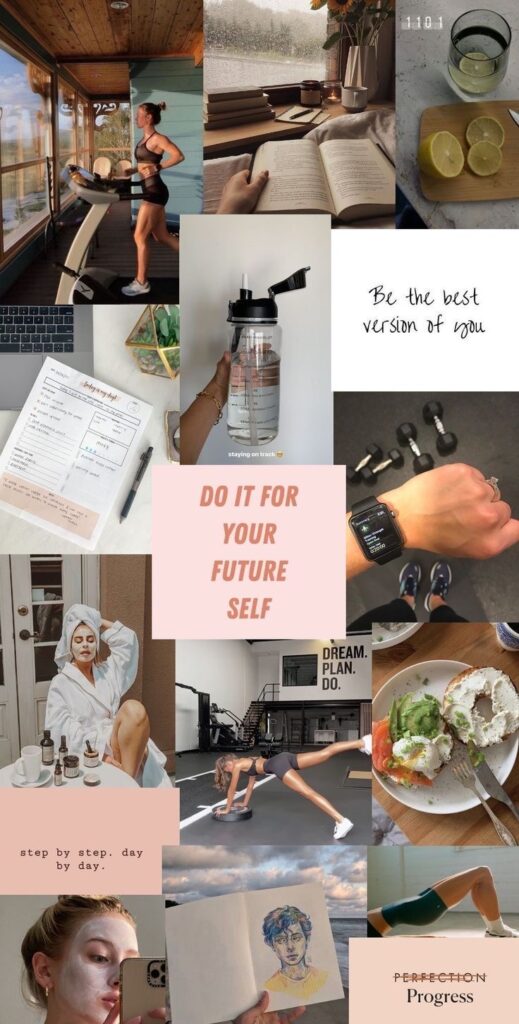 If you look at these girls and think that you can never be like them who will be so strong in their discipline, and habits and have that kind of lifestyle, then you're totally wrong! 
Yes! It's time to become "That girl" and shine in your life.
Let nobody can stop you this time, not even yourself!
This post is all about how you can become "that girl"
But first,
What does it mean to become "that girl"?
To become "that girl" means to become someone who is on a constant self-improvement journey.
She is learning how to prioritise herself each day, taking one day at a time and learning how to build better habits.
She is finally shedding her old negative beliefs, ideas and self-talk that she used to engage in.
Now she is now learning to be kind to herself, raising her self-worth in her own eyes, trying to improve her knowledge and working to become the best version of herself each day.
P.S some of these links are affiliate links. If you purchase from my link, I'll earn a small commission at no extra cost to you.
How to become "that girl"
1. Have a morning routine 
"That girl" always follows a healthy morning routine even if it's a simple one.
They wake up early every day and it is how they give time to themselves and for their self-growth.
They no longer go about their day with no intention or direction.
They are done being directionless in life and letting day-to-day events run their day.
Now THEY run their day and do things that they want to do.
They've come to know that following a morning routine helps them change the direction of their entire day and makes them feel good. 
If you want to become that girl, create your own morning routine for an hour or so instead of checking your phone first thing in the morning.
Here are 5-morning habits to start to become that girl and 10 toxic morning habits to cut off.
How I made myself become a morning person
2. Exercise and move your body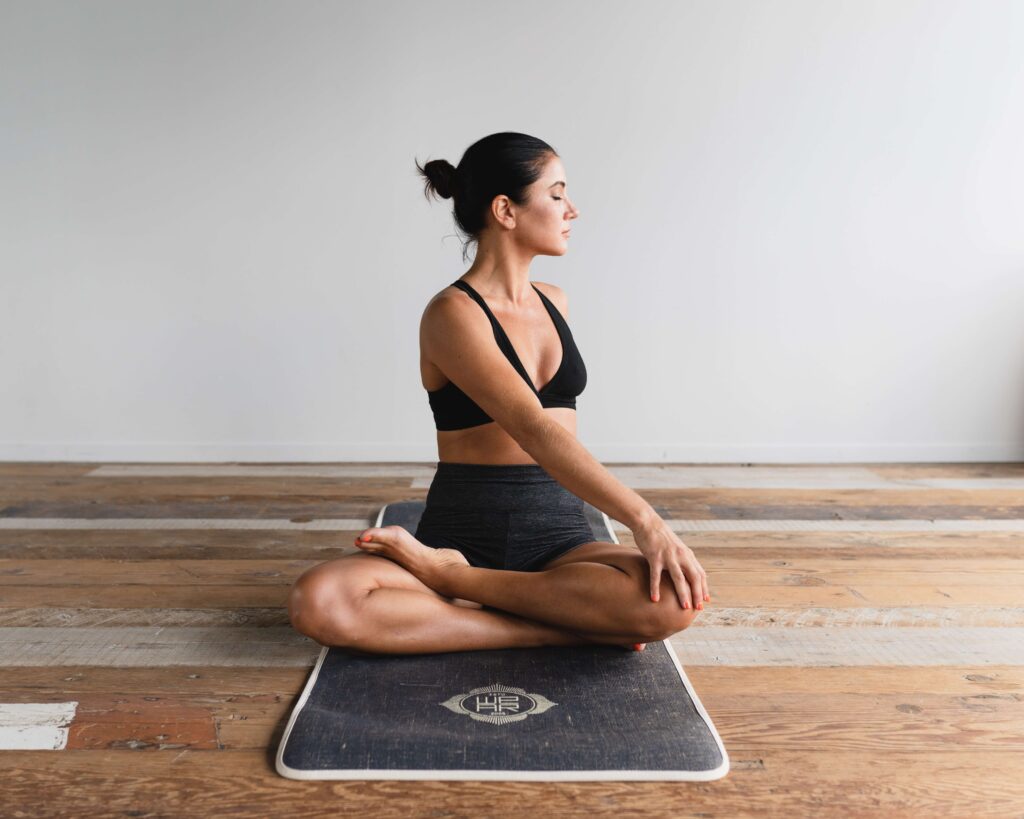 If you've seen all the reels and TikToks of "that girl", then you know that they're all about prioritising their health and body. 
They're hitting the gym regularly and sharing videos of themselves doing all sorts of Yoga Poses and sharing sweaty mirror selfies. 
Seeing them you might feel you can never be "That girl" who has that perfect body and discipline to exercise, but you don't really have to go hard on yourself.
Stop imagining being perfect from the start.
We feel we have to do 1-hour workouts, be all sweaty, and if not, why even start?
But it's a totally wrong approach. Allow your health and fitness journey to be a journey. 
Allow yourself to be a beginner. Moving your body for even 10-15 minutes is better than not moving your body at all.
I love this 15-minute morning stretch by Mady Morisson.
Your first motive should only be this- 'move my body every day' instead of 'lose weight, or do HIIT exercise' etc. 
Focus only on moving your body no matter how easy the workout is. Work only on making it a habit so you no longer fear working out.
This way you will be more likely to stick to your exercise routine.
P.S Here is how I made myself love working out
How to actually stick to new habits
3. Get rid of the victim mindset
If you want to become "That girl" and have "that lifestyle" then you need to get rid of your limiting beliefs and your victim mindset.
Here are some things these girls never say to others or to themselves 
I am always broke
I can't afford that
I am so lazy
I hate my body
I never get anything easily
I hate waking up in the morning
I don't have time for myself
Life is so hard
If only he/she weren't like this
He/she/they did this to me
Instead, they take charge of themselves and their life.
They weren't always this confident radiating women that they are now, but they worked on building it over time by investing in their personal growth.
They know how important self-talk is when it comes to believing in yourself and manifesting.
Instead of complaining and waiting for others to make a change, they take full responsibility for their lives.
Here are some things they say and fully believe in instead:
There is abundance everywhere and it easily reaches me
I create time for myself and my loved ones
I AM a woman who is attracting all good things in life
I AM a woman/girl who is working on building good habits
I CAN totally afford that and I see myself holding it in my hands and living it.
I WILL have that
Life is beautiful and magical
There is magic happening everywhere
I take responsibility for anything that happens to me.
I can change anything in my life 
P.S. If you are ready to give a try at working on yourself and changing your life, I have recently created a Special challenge/Guide for you to Change your Life in 7 days.
I think you'll love it if you give it a try for 7 days and see what's possible for you.
4. Drink lots of water 
Always keep a water bottle near you and keep yourself hydrated.
It keeps your energy levels high and makes your skin shine from within.
Here is a water bottle to remind you to drink your water and also keep track.
5. Eat healthy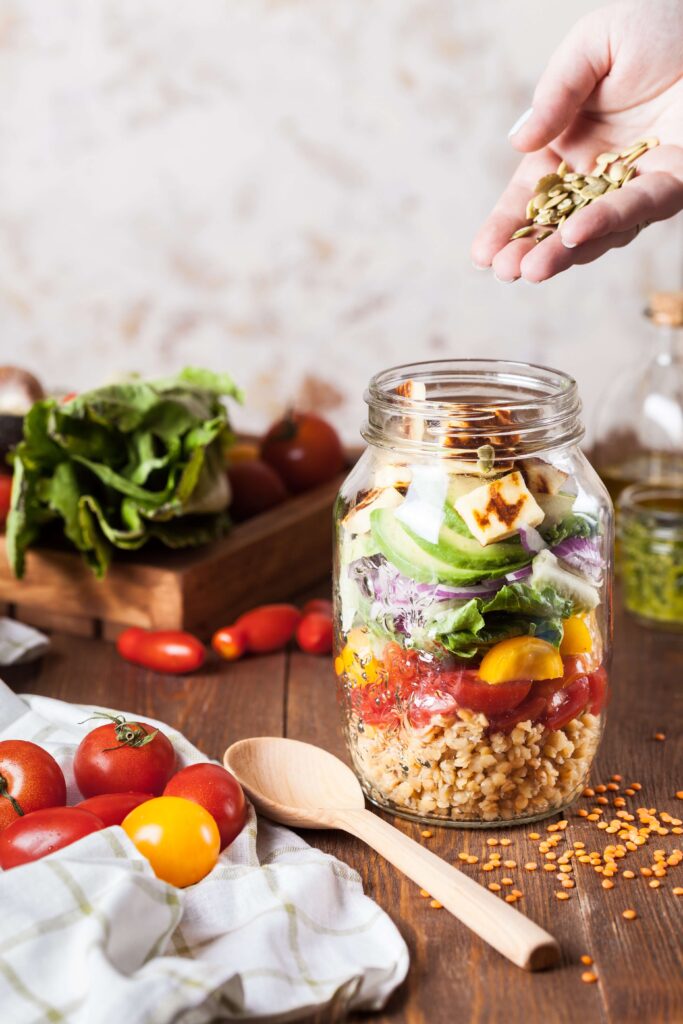 Challenge yourself to start eating healthy. Never skip your breakfast and avoid junk food. 
Challenge yourself to stop taking takeaways for dinner and instead cook your own food.
This not only helps you to eat healthily but also saves you money.
If you have a hard time thinking about what to cook, then plan your meals and make a recipe book so you don't have to keep on checking your phone to make a new dish.
Here are some tips on how to start eating healthy for beginners
6. Get organized
If your room is messed up, your desk dirty, if you have clothes lying everywhere on a heap by the side of your bed, then it's most probable that your life is messed up too.
If you feel your mind is running in all directions and your life feels too chaotic, oftentimes you can get rid of this feeling and start anew simply by getting rid of all the clutter and tidying up your surrounding.
P.S how to start decluttering your mess
If you want to sort out your life and be that girl, then you need to clean the dirty rooms of your life. This is both literally and metaphorically.
Because surprisingly, when your outer environment is clean, tidy, spacious and organized, it also impacts your inner environment.
Living in a good environment will support you in your journey much more than you realise.
When I am tired and lazy, when I take a bath and sit in my tidy room, it helps me relax better and feel so good.
I honestly feel much more recharged, and now I just can't stay in an untidy room.
Organising your life need not be so difficult.
Here is my step-by-step guide on how to organize your life and 12 things to do every month to get organized.
7. Indulge in self-care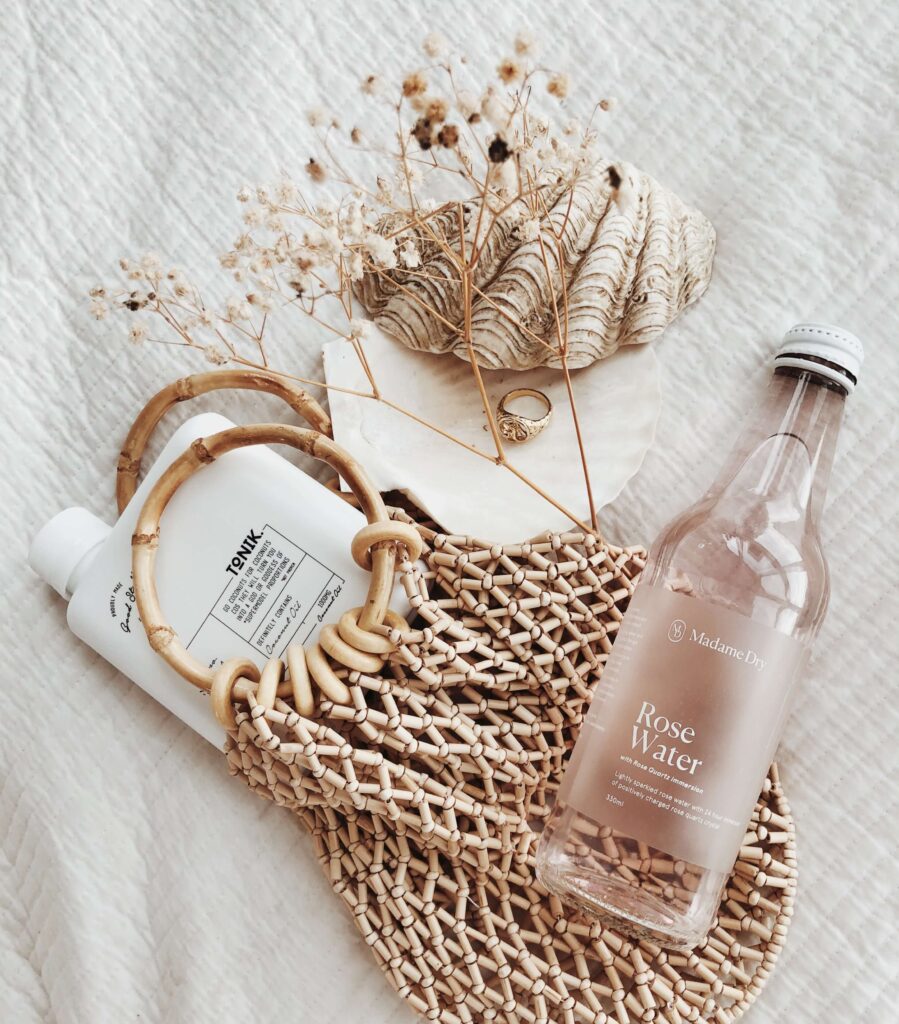 You probably have seen "that girl" who indulges in her self-care. She buys face masks, has a proper skin care routine, and follows an elaborate night-time routine.
Self-care is taking care of your skin, your body, your physical health, your mental health and most importantly taking care of how you feel.
Don't wait for time to magically appear in your day. Be deliberate and make that determination to create time for yourself.
Give yourself at least 1 hour in the day to yourself. 
Indulge in that self-care to make you feel good.
Go out to pretty cafes and restaurants every once in a while to make yourself feel good. You deserve that. You can afford that.
Get out in nature and take a long walk appreciating the beauty.
Everything is self-care if you know how to take care of yourself.
Here are the 30 best self-care Sunday ideas you will absolutely love.
Also, a 7-day basic self-care challenge.
8. Constant learning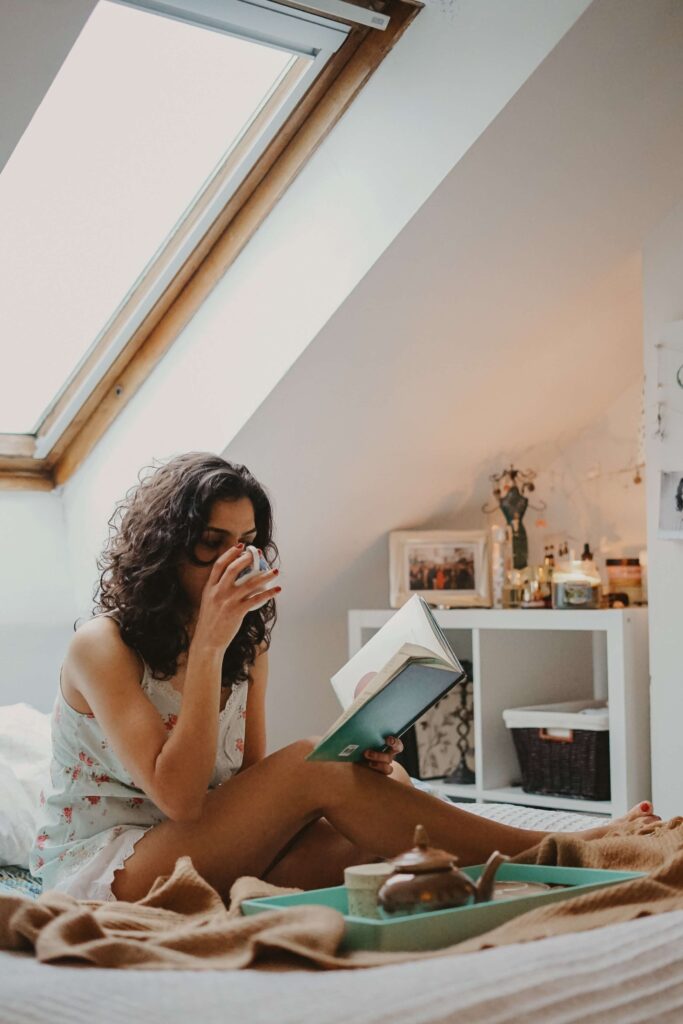 If you are someone who thinks you have finished school or college and there is nothing more to learn in life, then you can never be that girl. 
Stop saying to yourself you are too old or too young to learn new things. Learning and gaining knowledge is age free.
It is also not an exclusive right to only those who went to college or those who are studying in the Ivy League.
The most successful and best people throughout history have been school and college dropouts.
They never stopped learning and constantly fed their mind with good things.
Read good books. Read good blogs. (Hopefully, you find mine as one of them)
Here are 18 best books to read for beginners and 10 best books to read in the morning. 
If you're not much of a book person, then listen to audiobooks or podcasts.
Watch good content on Youtube. Utilize this internet revolution that has made learning so digestible and affordable. 
P.S how I make time to read every day
9. Journal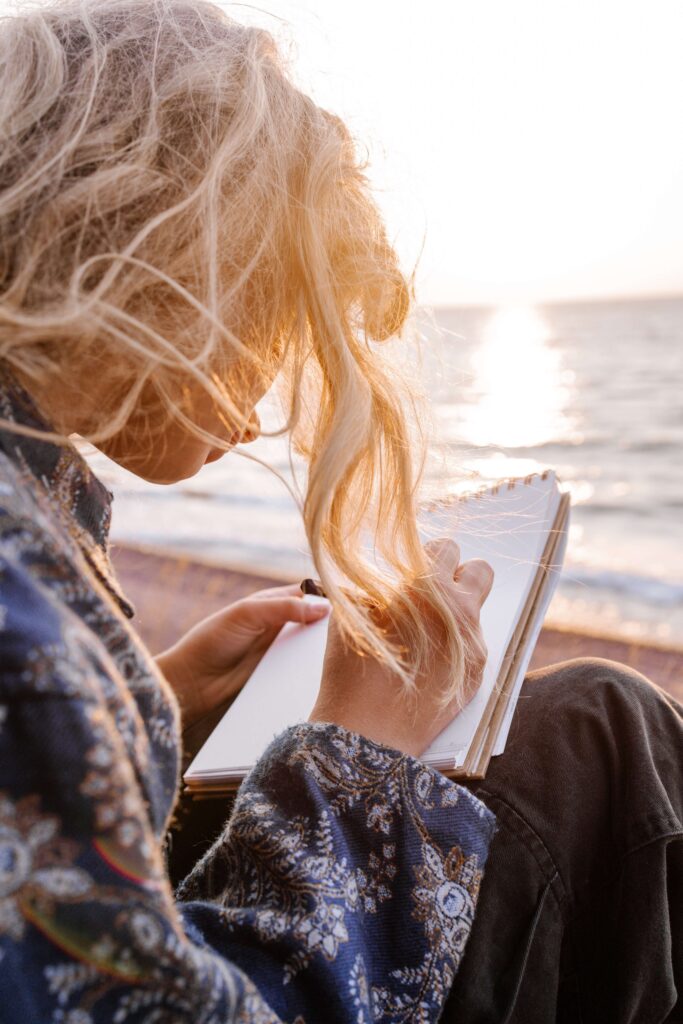 Journaling is one of the best habits you can cultivate to help you become that girl.
Here are all the positive benefits I gained from journaling.
It keeps my mind clear, helps me become my own guide and I find many answers to life's questions and problems simply by writing in my journal.
If you want to become your own cheerleader, let go of anxiety, improve your self-talk and start believing in yourself, then you need to try journaling. 
Here is my 21-Day Journaling guide where you will receive journal prompts and guidance from me everyday to your inbox for the next 21 days
And self-discovery journal prompts by Yung Pueblo.
I hope you give this habit a try and experiment with yourself.
Here is a wonderful journal to start the journaling habit
10. Dress nice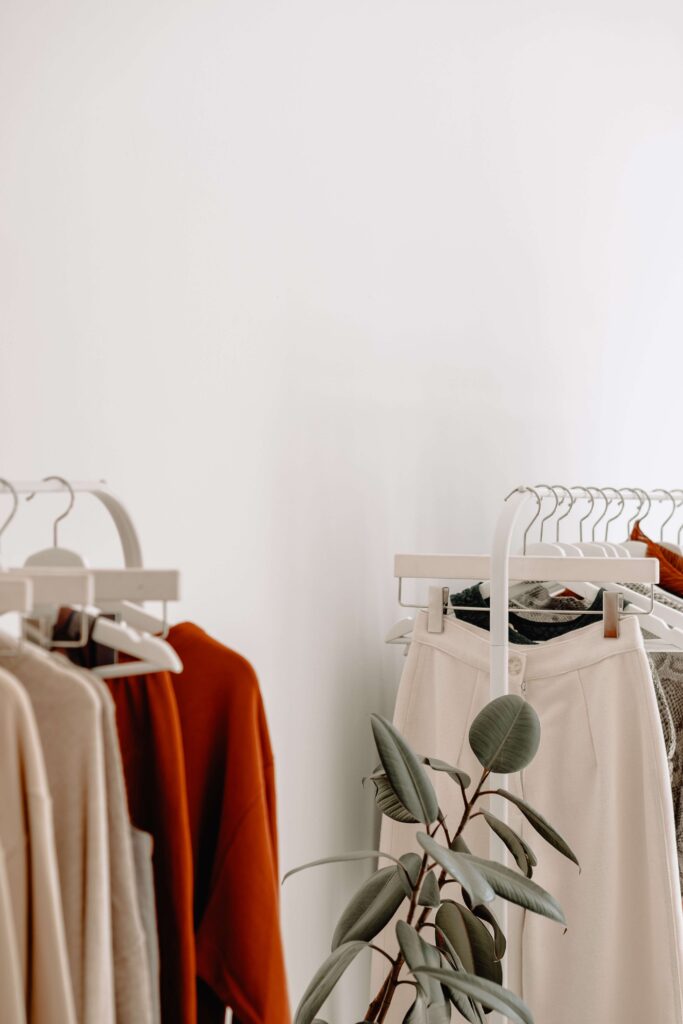 Lastly, put some effort to dress nice.
Wear what you love and be comfortable and confident with it.
Dress nicely even when at home. It makes so much difference in how you feel throughout the day.
Wear cute PJs and wear wonderful dresses or whatever that makes you feel good.
Note that here- the effort is not only to look good, but mainly to feel good.
The more you feel good the more you attract better.
So these were all the habits that will make you be that girl!!
How to become that girl: Checklist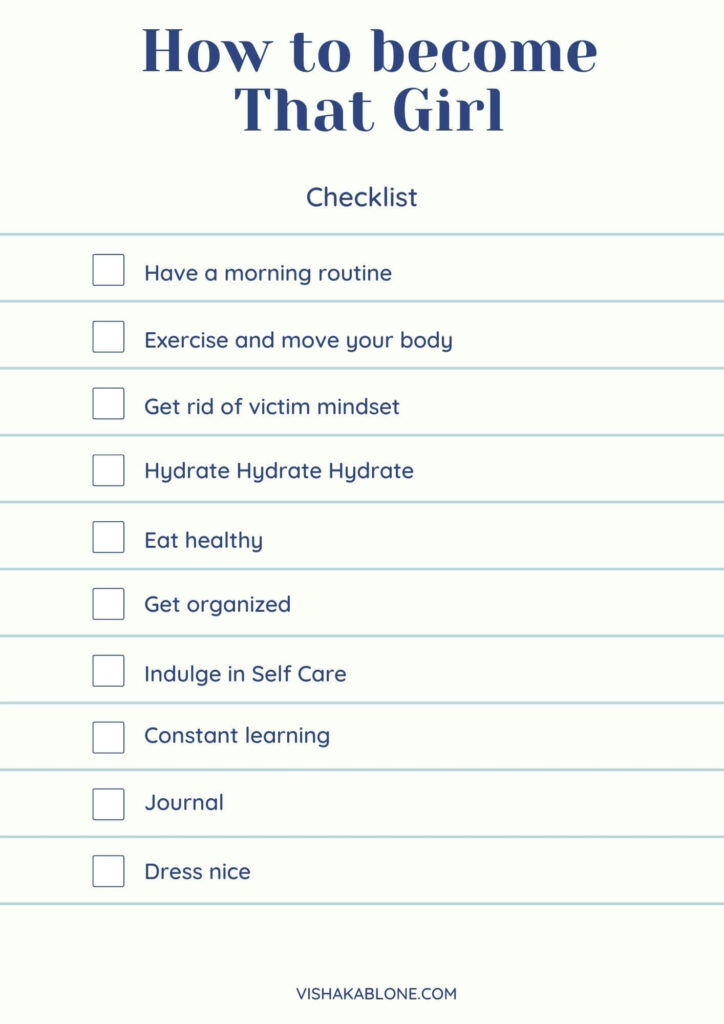 But also, here are some things to remember..
Things to remember while becoming that girl 
It's not about the feed, but about how you feel


Be aware of what you choose to let in your life. 


Take that first step and keep taking it again and again 


Be kind to yourself on your journey



Make awareness and mindfulness your best friend 



Progress over perfection 


You are at the right pace. Don't compare it with anyone else. 



The only 3 things you have to take care of are how you see yourself, how you speak to yourself and how you feel about yourself. 


There is nothing you cannot have, do or be in your life 



You are already that girl. You are already who you want to be. Now you are just trying to bring it in the forefront. 


Lastly, as a bonus, no one is you, and that is YOUR superpower! 
Have fun becoming THAT GIRL!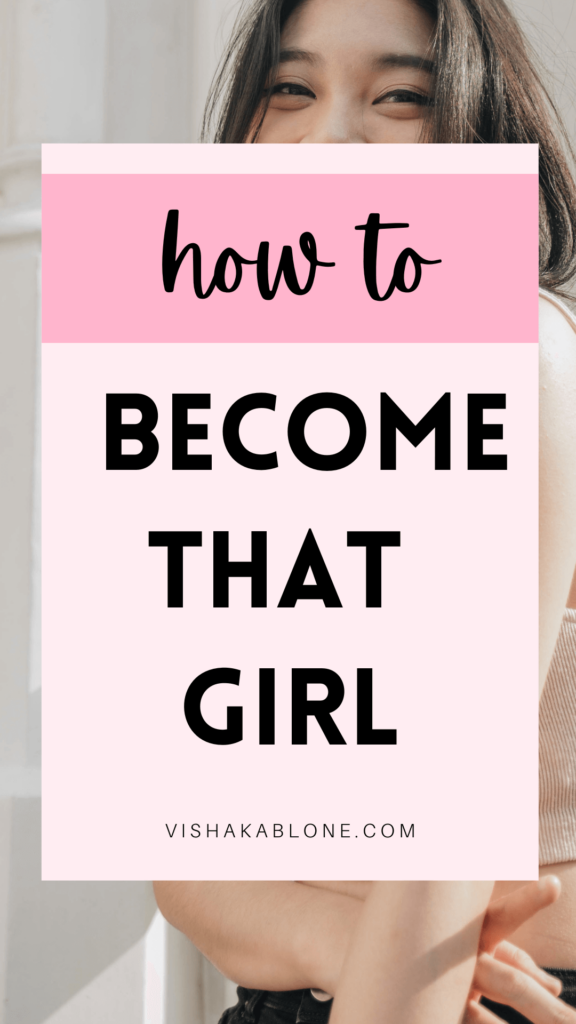 Related posts: