Self Care Sunday has now become a trending term, but how many of us do we really know how to practice?
We know self-care as going to a spa, treating our skin and watching Netflix all day, but it is also so much more. 
If you can't think of how to practice self-care other than just putting on face masks and watching Netflix, then in this post I share the 30 best self-care Sunday ideas you can try for your perfect self-care Sunday routine.
But first, I want to share why a self-care Sunday.
Why is self-care Sunday important?
All through the week from Monday to Friday, we are constantly rushing. There is hardly any time for ourselves with so much to do.
Most people who don't have a morning routine, go straight to work upon waking up with hardly any time to even drink a cup of tea in peace and in mindfulness.
Everything is fast forward and in this constant rushing, there isn't any time for self-care.
If there is one thing that is essential for self-care, it is slowness and mindfulness.
We cannot practice self-love and self-care if we are rushing, in the same way we cannot love and care for someone if are always in a hurry to leave.
We need to slow down. Love and care require patience, time and intention.
So a self-care Sunday is important because it lets you have one full day to yourself, to your well-being.
If you make every Sunday a self-care Sunday, then this in turn will be a starting point in your life-changing.
Your self-care Sunday will start to slowly impact the rest of your days as well where you will start to be a little more intentional and loving to yourself on your other days as well.
What is a self-care Sunday?
A self-care Sunday is simply a Sunday dedicated to you, to yourself.
You make this Sunday, especially for you, for your physical, mental and emotional well being and take your sweet time to enjoy your me-time.
As the saying goes, 'You cannot pour from an empty cup'. You need to first have your cup full in order to give.
A self-care Sunday is when you take out time to fill your own cup and enjoy your own company intentionally. This way when you take care of yourself, you are actually taking care of the world.
P.S 5 simple ways to contribute to world peace.
How to Plan a Self-Care Sunday
If you're very new to Self-care and have never intentionally had a Self Care Sunday, here is how you can plan a self-care Sunday.
P.S you need to plan for it the day before, or you can plan for it after reading this post.
Divide your day into three parts- morning, afternoon and evening.


Pick 2-3 self-care activities from this list of Ideas for each part of your day. Or you can even just pick one.


From the time you wake up in the morning, be intentional that this is YOUR self-care Sunday and that you will be intentional with your day throughout.



If you mess up a bit, it's okay. Learn to be kind to yourself and take care of the other parts of the day.



Remember to move slowly and do things mindfully and in a relaxed manner.
Best Self-care Sunday Ideas you will love
Pin for later 🙂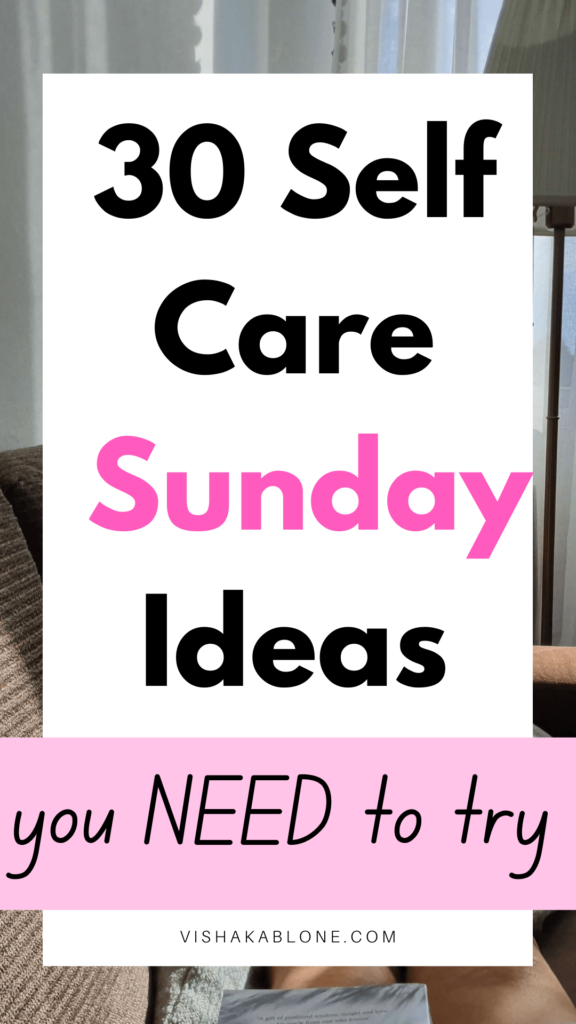 1. Wake up with gratitude
When waking up pause for a while to see how you are feeling. Don't wake up without intention.
If you are in the habit of checking and scrolling your phone first thing in the morning, don't do that.
Keep your phone aside. Pause and be grateful. Look at your hands and notice your body.
Lay down in your bed and notice 3 breaths. Say thank you and feel grateful for being alive, for your breath that is easy to breathe, for your body, for being able to get up and do your work.
It's important that you FEEL grateful.
Then, as you get up from bed and touch your feet on the floor, say 'thank you for this Sunday that I am able to dedicate to myself and take care of myself.'
2. Slow down your pace
I have come to know that anything can be a form of self-care when we slow down.
Yes, me-time is essential, but even cooking, washing dishes, doing laundry, cleaning and doing other chores can be a me-time when done slowly, mindfully and joyfully and not with a feeling of obligation and as if it's meaningless work.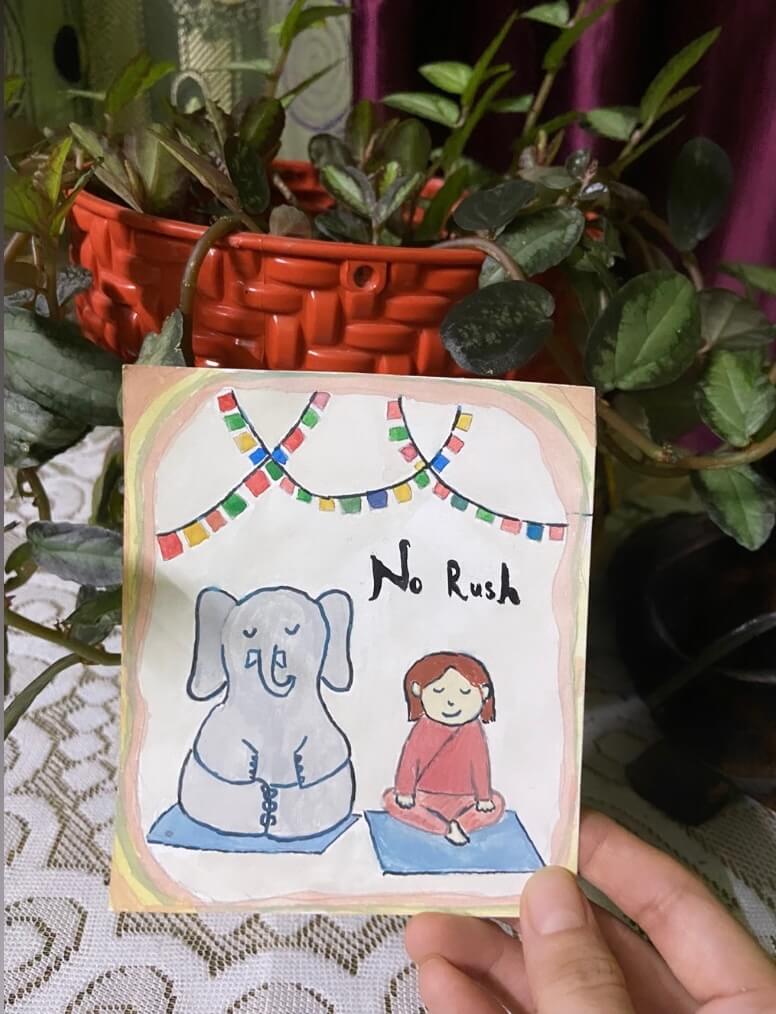 Love and care only happen in slowness. Slowing down your pace IS self-care.
On a Self-care Sunday, allow yourself to move slow.
When you end up doing things quickly as it so naturally happens as we're monitored that way for a long time, come back to slowness again.
You will notice that doing things slowly makes you actually enjoy the things that you're normally bored with.
P.S how to slow down today and live slowly
3. Drink water/tea mindfully
Once you've made it your intention to not rush on a Sunday, drink your tea/ water or whatever your favourite drink mindfully in the morning.
If you're always doing something or the other while having your cup of tea or gulping water mindlessly, allow your first drink of the day to be had in mindfulness.
It hardly takes 10-15 minutes. Drink it with awareness and enjoy every sip.
4. Do some light stretching on a self-care Sunday morning
I exercise every day. I have to move and stretch my body and only then do I feel relaxed and rejuvenated.
On Sundays, I like to do light stretching or a Yoga flow.
Here is a morning stretching session I love to do because the music is light and she moves with such ease as if doing a slow dance.
I especially love the needle and thread movement.
Do this with a half smile on your face and you will love it!
5. Meditate
After a good stretching when your body has felt relaxed and calm, it's time to calm the mind.
Meditate for 10-20 minutes. If you don't know how to meditate, the only you need to do is to notice your breath all along.
Keep your attention in your nostrils and follow your incoming and outgoing breath.
You can try a guided meditation. I am a follower of the late Zen Buddhist Monk Thich Nhat Hanh and I love 'The Plum Village App'.
I use it daily and you don't need any subscription for it unlike other commercial wellbeing apps like 'headspace' or 'calm'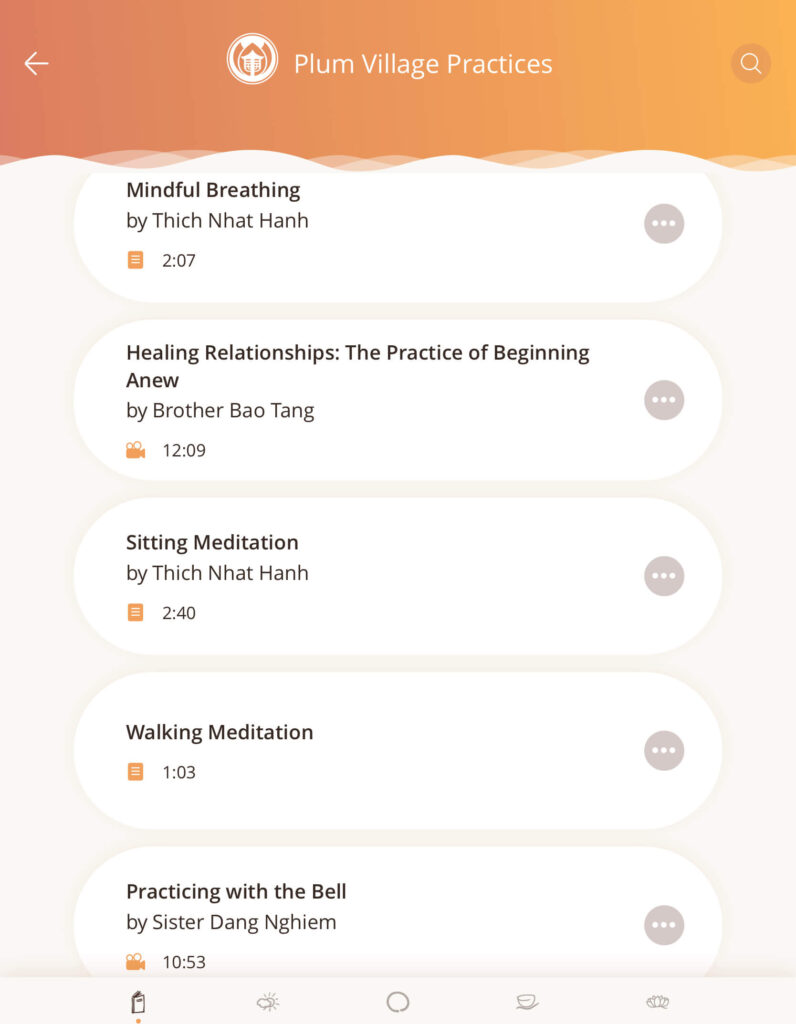 In this app, there are guided meditations, silent meditations, deep relaxation meditations, eating meditations, Dhamma talks and everything you will need to aid you in mindful living.
6. Listen to positive affirmations
A good self-care Sunday thing you can do is to listen to positive affirmations in the morning. You can listen to it and raise your vibration and self-talk.
Here are positive affirmations you can write down.
You can listen to 'Affirmations babe' on Spotify every morning for awesome affirmations.
7. Enjoy doing your chores
Whatever chores that you do on a Sunday whether it is washing dishes, cleaning the floor, cooking, going to get groceries, ironing your clothes, etc, do it with a sense of enjoyment.
Do it lovingly and without any feeling of burden. If you find yourself rushing to get something done, notice it and slow down your pace.
Notice your breath as you do your chores, and be really into what you are doing as you feel thankful.
I've found that an easy way to be mindful is to be thankful and I've written this post on why thankfulness is mindfulness.
Do your chores in your own sweet time and you will see that even these chores start to feel like an enjoyable me-time.
8. No social media
Determine that you won't spend your Sunday like other times just sleeping in and scrolling through Facebook and Instagram.
Instead, devote this Sunday to you. Do things offline and see how it makes you feel.
P.S how to have a healthy relationship with social media
9. Declutter and clean
One of my Sunday rituals is to declutter, clean and tidy my house.
I open music on Spotify and sweep and mop the floor.
I enjoy doing so as it makes my mind feel lighter and relaxed when I see my room neat and tidy.
This is also taking care of the self because our outer environment and surrounding have a great impact on our mental state and how we feel.
10. Take a mindful shower
All of us take a bath and it's something we do every day.
But most of us take bath mindlessly, out of feeling like it's a chore or rush to get it done to get to other supposedly important things or to rush for work.
This Sunday take a mindful shower. Take a longer time. Feel the touch of water on your skin.
Be slow in your movements as it helps to be mindful.
As you rub your body with soap, be aware of your movements- left leg, right leg, hands, shoulders, breasts, neck and every corner of your body.
Take your sweet time and come back to your body and breath every time you go astray. Say thank you to water.
I feel water is the milk of Mother Earth. It recharges us and is the source of life for all that is there.
So say thank you water as you connect to yourself and enjoy it deeply.
11. Tidy yourself up
Most of us are always looking like homeless people when we're in our homes.
We don't care to dress nice, don't ever put on cream or even brush our hair for the longest time if we don't go out.
It was the same for me, but during the pandemic, I realized how important it is to dress nice and tidy up even when at home.
When I wore nice house clothes, brushed my hair and moisturised my skin I immediately felt uplifted and good.
I realised that I am able to work better and feel less lazy.
So for your Self-care Sunday, wear nice house clothes, put on your cream, moisturize your body and work on feeling good and looking good FOR yourself.
12. Pamper your skin
I don't have a proper skincare routine as I am not much of a makeup person, but I do drink a lot of water, put on my moisturiser and every night go to bed putting on coconut oil. 
For your self-care Sunday, you can spend time pampering your skin. Get a face mask and take some rest.
You can watch youtube videos on homemade skin care. 
You can also give some time to learn about eyebrow shapes and find out the best eyebrow shape that suits your face whether you have a round, square, heart, or oval face.
Also, here is how it feels to not rush with my body.
13. Eat good food
Cook something special for yourself or go out to eat somewhere nice. It's all about making yourself feel good and indulging yourself.
A little bit of indulgence every now and then is a good thing. You deserve to feel abundant and deserve to feel the highs of life.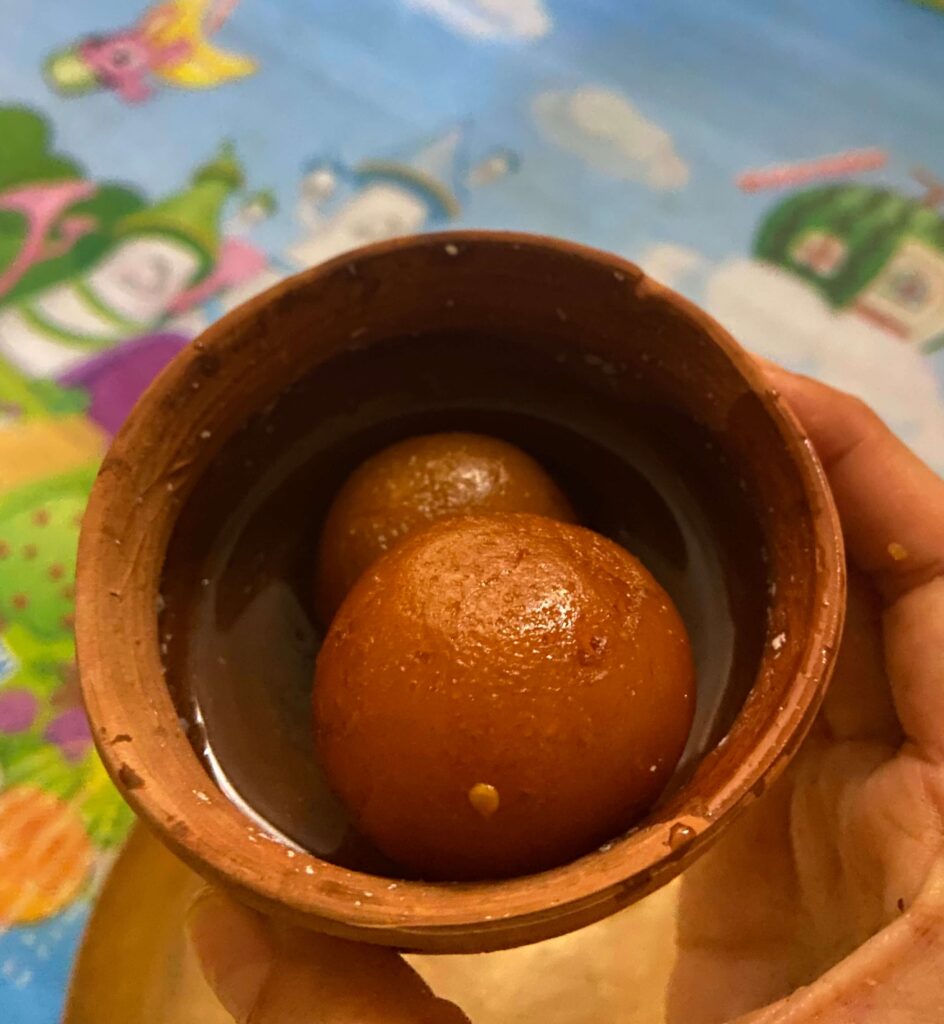 I love 'Mithai' (sweets) so every Sunday I cook good food and always bring home Indian sweets. Mostly it is baked Rasgula and Gulaab Jamun which are my favourite to have after lunch and dinner.
14. Cook mindfully
I feel anything you do mindfully can be enjoyed. This Sunday try cooking mindfully with the feeling of 'No rush'.
If you're not much into cooking, you can still enjoy it. I'm coming to now enjoy cooking too when I am not rushing to get done with it quickly.
Listen to some podcast or soothing music as you cook and be mindful of your actions as you cut the vegetables, clean the dishes and cook food.
15. Bake something
You can also bake something and enjoy your Sunday.
16. Read a good book
You can spend your Self Care Sunday creating space for yourself and reading a good book. Leave everything aside and just enjoy reading a book.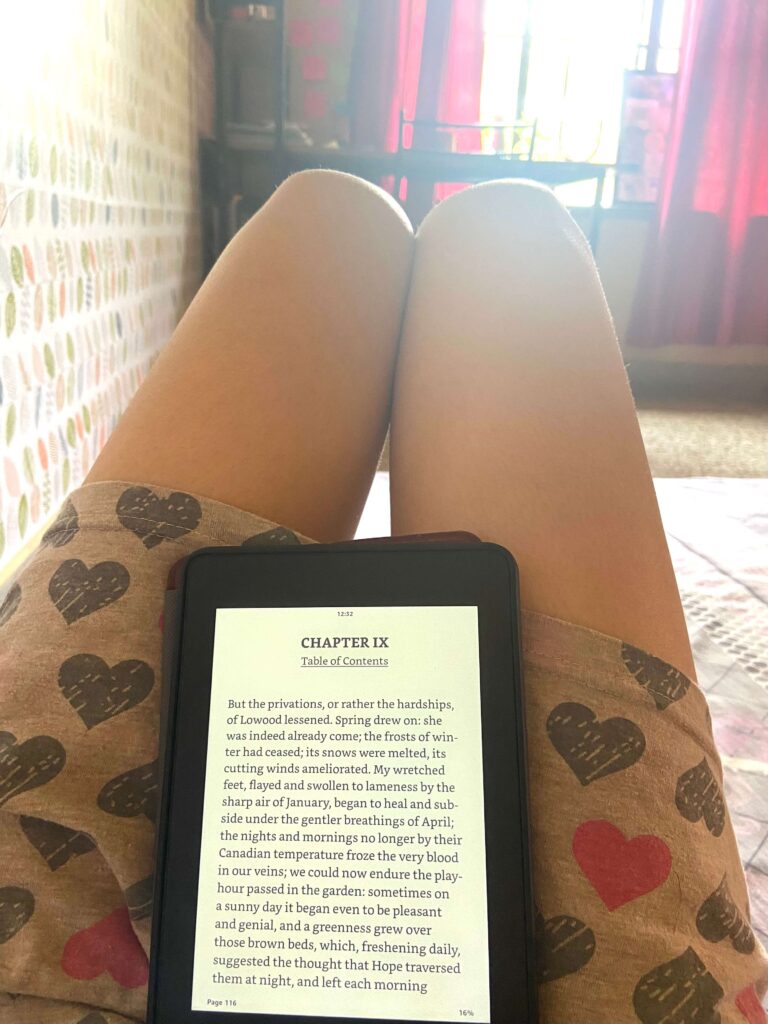 Here are some easy to read book recommendations for beginners.
17. Change your sheets
Anything you do intentionally for yourself to boost your mood, uplift your spirit, to feel happy is self-care.
There are so many little things that help me keep my spirit high and which make me feel good. One such thing is changing my bedsheets.
My mother and I, as well as my dog, love new sheets and the feel of them whenever we change them.
My dog Bella who doesn't normally come to our bed even when we call her is always the first one to enjoy her nap in our bed whenever we have our bedsheets changed. Lol.
I just love laying down in my bed when my bedsheet is changed in my neat and tidy room. It's a wonderful feeling!
18. Rest without guilt
Ah! Again the wonderful feeling of resting and resting without any feeling of guilt or without any feeling of 'I should be doing this instead' is wonderful.
Listen to your body and take breaks. If your body calls for a rest, rest.
Also, learn how to rest and relax. Leave your phone aside, the noise aside, the TV aside and simply lie down and rest.
Know that resting is exactly what you need to be doing and be glad for the time you took out to rest and listen to your body.
Plant a half smile on your face as you rest and relax.
19. Practice sitting still
I believe in the power of stillness. Learn to pause and sit still. It's powerful. It's relaxing. It's recharging and it helps you in coming back to your centre.
If you've been feeling out of sorts and as if you are being pulled everywhere, practice sitting still.
You need not do anything. Just sit in whatever position you feel comfortable in and find your breath.
We are always breathing, but we don't even realise this. Come back to your breath and be aware of your in-breath and out-breath.
Or you can listen to soothing music and listen to every beat and tune of the music and really be with the music until you feel calm and relaxed.
20. Dance
There is a diva, a dancer in each one of us. We only need to tap into it. I honestly love dancing. And trust me, I am not a dancer or good at dancing at all.
I can't do the moves like you see girls doing on Instagram reels and TikTok! I wish I could, but I love dancing.
It immediately boosts my mood and keeps my life state high. One of the perks of living alone is that I can dance anytime.
I turn on my Bluetooth speaker and I am dancing in the morning when I brush my teeth. I am dancing as put on the cream. I am dancing in between the moments I am cooking or doing chores or just anytime.
Don't care about the moves, just tap into your inner diva and your inner dancer. I am amazed by the moves that naturally come to me when I just let go freely.
I also love to do Pamela Reif's dance workouts.
21. Listen to music and mantras
Be in touch with good music that lifts up your spirit. Listen to music as you cook, as you do your chores or you can simply do nothing, but rest and listen to music.
You can also make it a Sunday self-care ritual to listen to some mantras or hymns in the mornings and evenings.
Listening to mantras and hymns I feel is the simplest way to touch peace.
I love learning by heart some mantras which I love.
I know by heart the Avalokiteshwara mantra, Saraswati Vandana mantra, Metta chant and other mantras.
I listen and sing to a mantra every morning and evening and it soothes me. It's such an important form of self-care for me.
22. Take an afternoon nap
Good sleep is the best meditation. Take an afternoon nap and enjoy your Sunday.
23. Netflix and chill
I definitely don't recommend you to only watch Netflix all day for your self-care Sunday for I believe that is not actual self-care.
But you can watch an episode or two of your favourite series, watch a movie and enjoy your time.
True freedom is not something where you can do whatever you want recklessly.
Only with little discipline I believe can we experience true freedom.
P.S Only three tricks to build self discipline
24. Make space for your hobby
In the evening you can make space for your hobby.
It can be starting your own small garden on your balcony, planting new plants, cooking something, learning a new skill, painting, sketching or anything.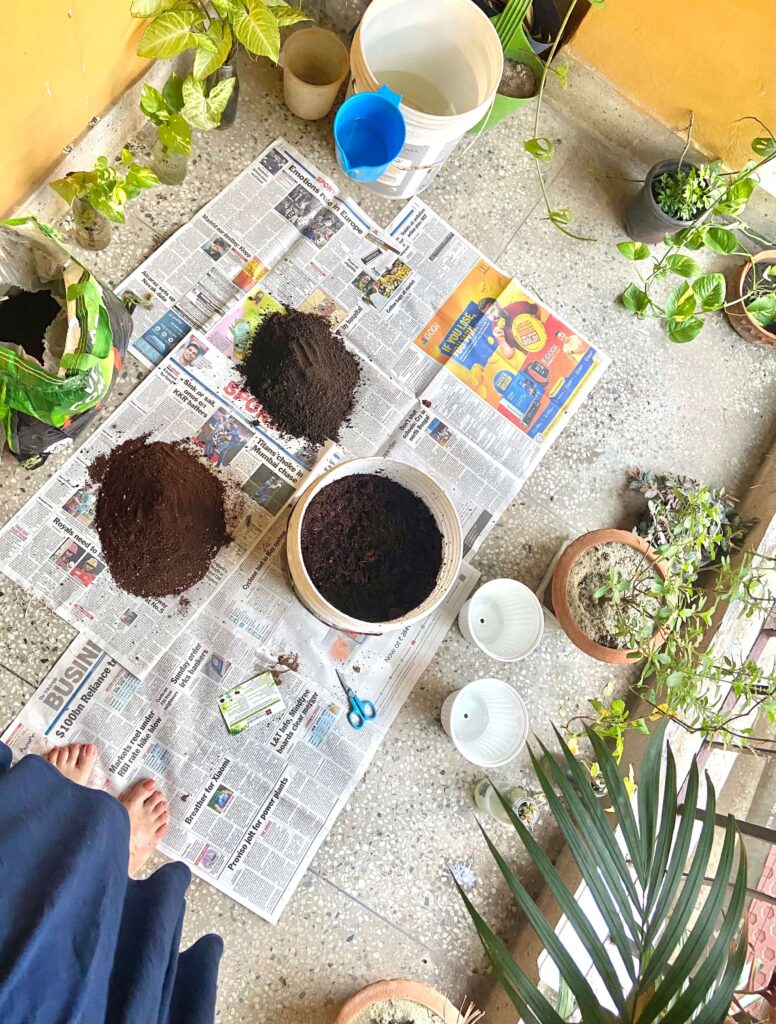 Keep your Sundays free and spacious enough to do things you like taking your own relaxed time.
25. Go for a mindful walk
You can also go out for a walk. One of my evening habits is to always go out for a walk. I stop for my first 'Chaai' (tea) of the day in a small tea shop here in Kolkata, India and I also try to enjoy the tea mindfully.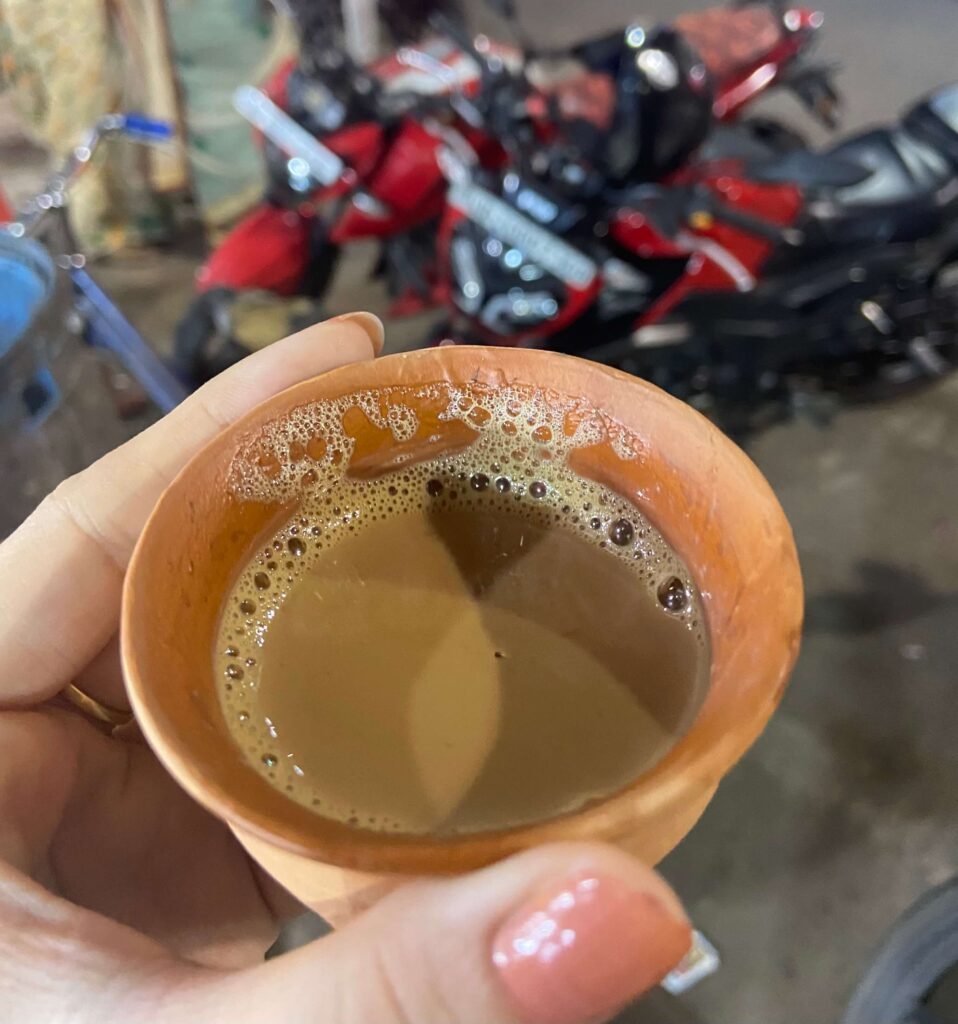 More than for fitness reasons, I try not to miss my evening walk because it is a form of self-care for me.
I always feel good and aligned with myself when I come home from my walk.
In my walk, I either listen to good music or I am listening to a good podcast.
I love listening to the podcast 'The way out is in'. Listening to them calms me and helps me bring more mindfulness to my daily walks.
26. Write in a journal
Creating a journaling habit is one of the best things you can do for yourself.
You become your own therapist, you understand your thoughts, your intentions and your habits better.
Journaling helps you become your own best friend. If you're not in the habit of journaling, you can start by journaling every evening on a Sunday.
If you want to create a daily journaling habit, here are 21 journal prompts for 21 days and the best self-discovery journal prompts by Yung Pueblo.
27. Call your bestie
What better way to spend your Sunday than calling your best friend? These days we are all too busy to call our friends, but talking to them and sharing our hearts is such good energy to give and receive.
If it has been some time since you haven't called your best friend, make it a point to call her/him on your self-care Sunday.
Taking with best friends IS self-care!
28. Write down your gratitude list
To end your Self Care Sunday, you can end it by writing down your gratitude list.
Even if you write nothing in your journal every day, but just the things that you're grateful for today, then it will go a long way. (**It rhymed!)
Even if you don't write your gratitude list every day, and just every Sunday, it will go a long way.
So write down your gratitude list. Write down at least 10. I am sure you'll come up with so many more things you are thankful for.
Also make sure you're writing them in a relaxed manner, not rushing, but being with your pen and paper fully and feeling your thankfulness.
If you don't really feel, don't worry, slowly the feelings will come as you keep writing and noticing the joys in life.
29. Pray before sleeping
End your day with a prayer. If you don't know what to say in prayer, just say a simple Thank You to God.
Share your heart out and know that he is listening attentively. Indeed he is, so have faith.
If you are reading this, it means that you are still meant to be here in this world and that you have some purpose to fulfil.
And the first purpose to fulfil is your own happiness, because only then can you bring happiness and positivity around you.
Pray with a happy heart. Wish well to everyone. It also helps in sleeping soundly.
30. Sleep early
Lastly, sleep in early. Don't use your digital devices, especially Facebook, Instagram or YouTube at least half an hour before going to bed.
If you have a hard time sleeping because of anxiety, here is a post from my personal experience on how to sleep better with anxiety.
Do things deliberately for your self-care and mental health.
Here are Tiny habits that improved my mental health naturally
There won't ever come a time when all things fall into place automatically and your mental health drastically improves one fine day.
You have to do things for yourself. Nobody can do it for you.
Sleeping early and waking up early is the biggest shift you can make for yourself.
Waking up early was the starting point of my self-improvement journey. This is what my morning routine looks like.
What is a good self-care Sunday routine?
A good self-care Sunday routine is when you wake up with the intention to start your Sunday on a positive note where you will dedicate it fully in honour of the Wonder-full self that YOU are!
A good self-care Sunday routine will help you slow down, relax, create space in your day and enjoy your me-time fully doing activities you actually love.
It is all about being intentional and moving slower than the rest of the week to help you connect with yourself and enjoy your day-to-day things.
Creating a good self-care Sunday routine can be a great starting point to creating a daily routine for the rest of the week.
So starting this week, be intentional with your Sundays if not every other day and see how it makes you feel.
Then see how it would feel to move in the same way for the rest of the days as well. It is all about practice. I too am just practising.
So yes!
These were the best self-care Sunday Ideas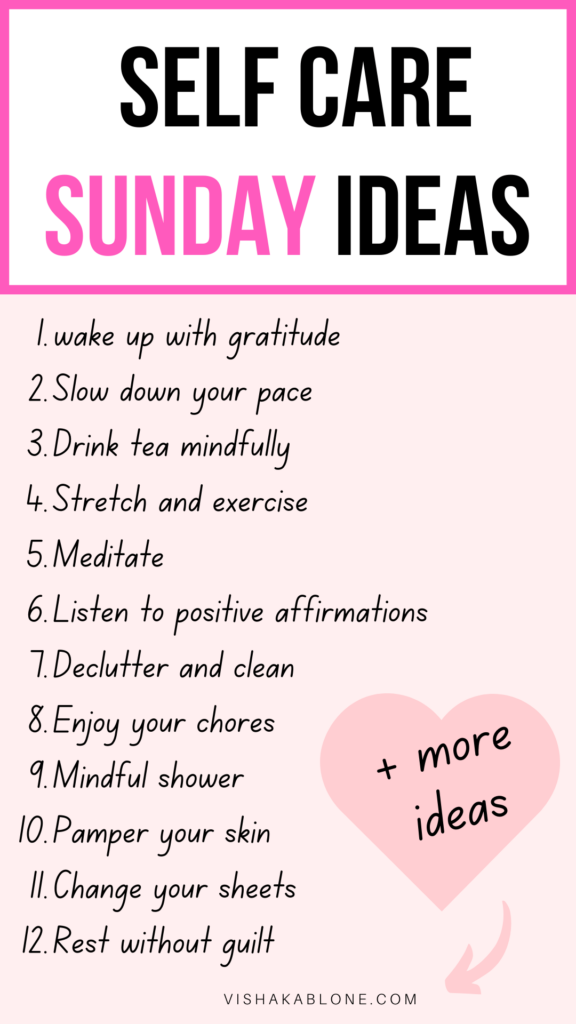 I hope you have fun and enjoy yourself doing them every Sunday.
Related Posts on Self Care