How is your 2022 going so far? Can you believe the first month of 2022 and the first week of February is already over?
Ever since I passed high-school, time has been passing at such a fast pace, that I no longer find one year a big amount of time.
This year I have decided to share bits of my life on my blog as well. I know we all love to share pictures and stories on Instagram, but I feel this blog will be more permanent for me to record my life and its various events.
So here I share..
My 2022 so far in pictures
First Lunch of 2022
At a North Indian Restaurant called 'Baati Chokha' in Salt lake, Kolkata India
Planned my New Year in my New Diary
Wrote down my new year plan answering 10 questions.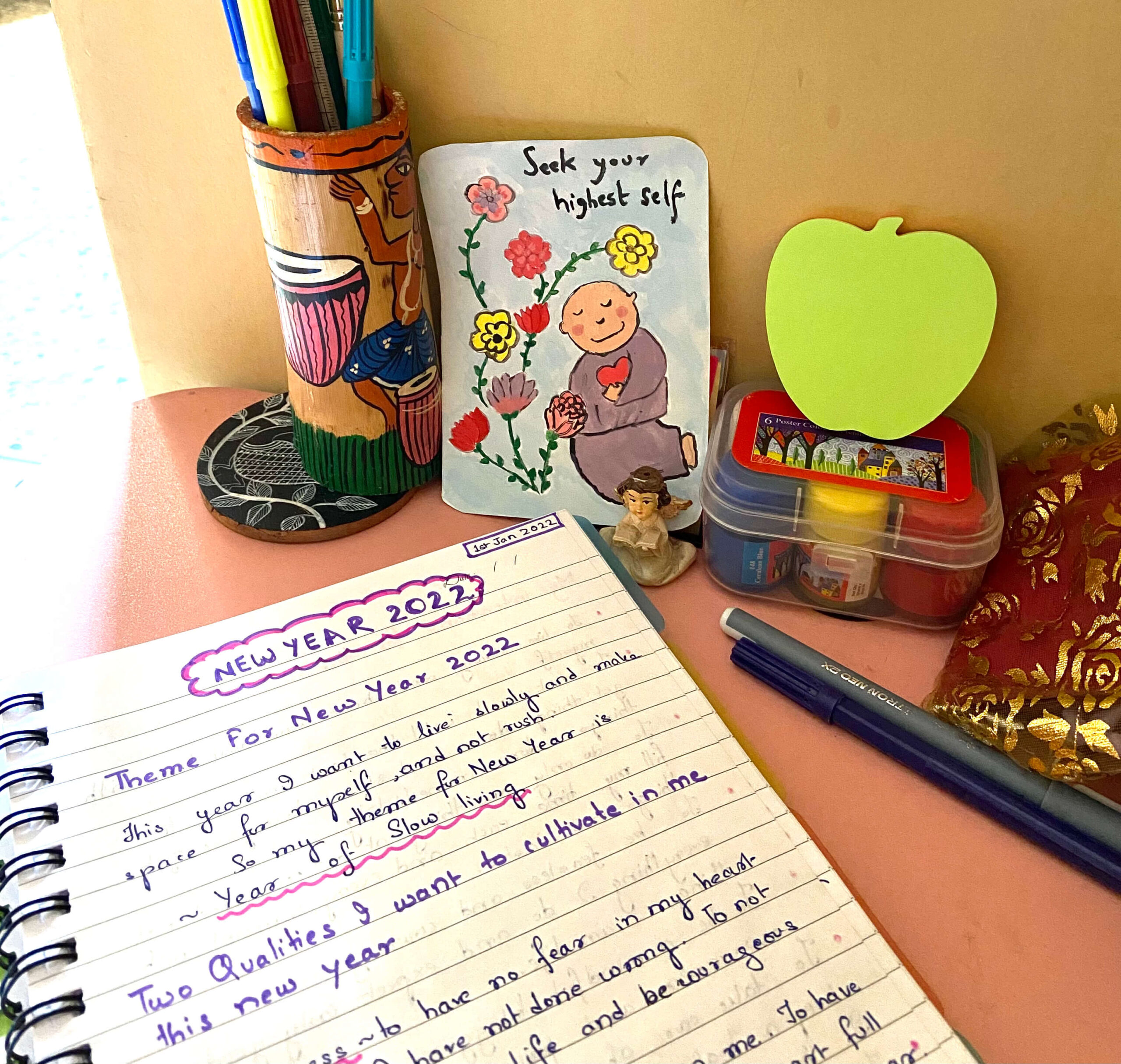 Here is the blog post: 10 questions to help you plan your new year
Also my Planner for 2022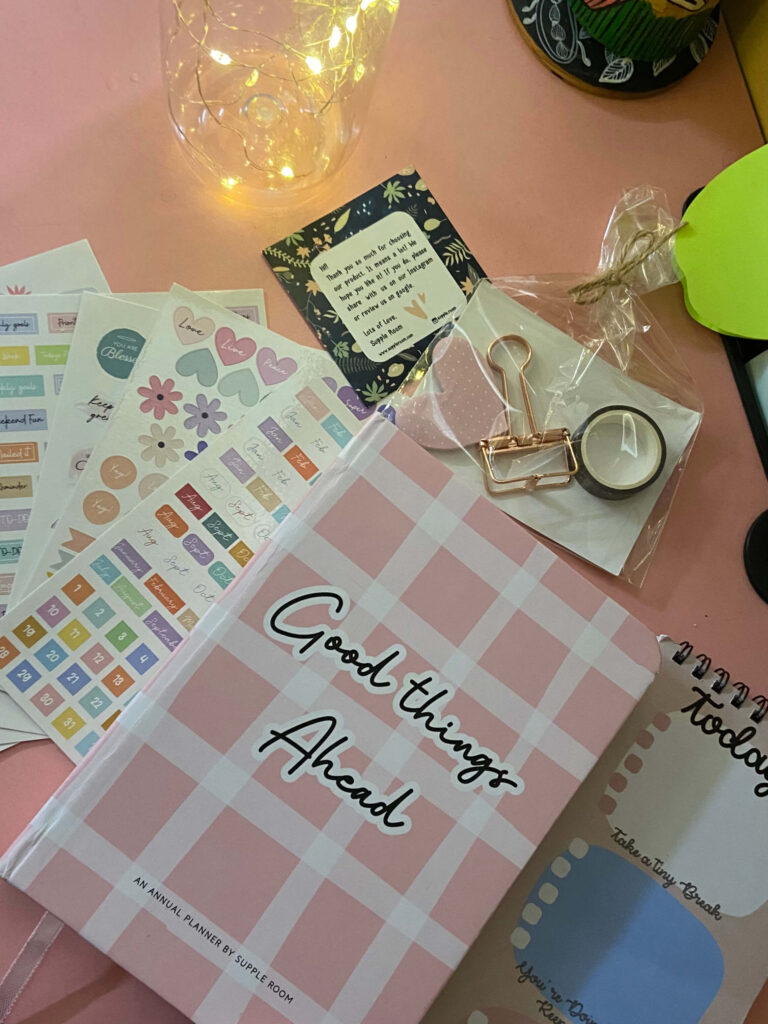 Before leaving Kolkata
College shut down again because of rising Covid, so before leaving for home, me and my colleague meet and enjoy a brief time at a cafe named 'Irish Brewery'
Train Journey with Bella
I had brought my dog Bella to stay with me in Kolkata, so on going back home to Siliguri, it was our 2nd train journey with her.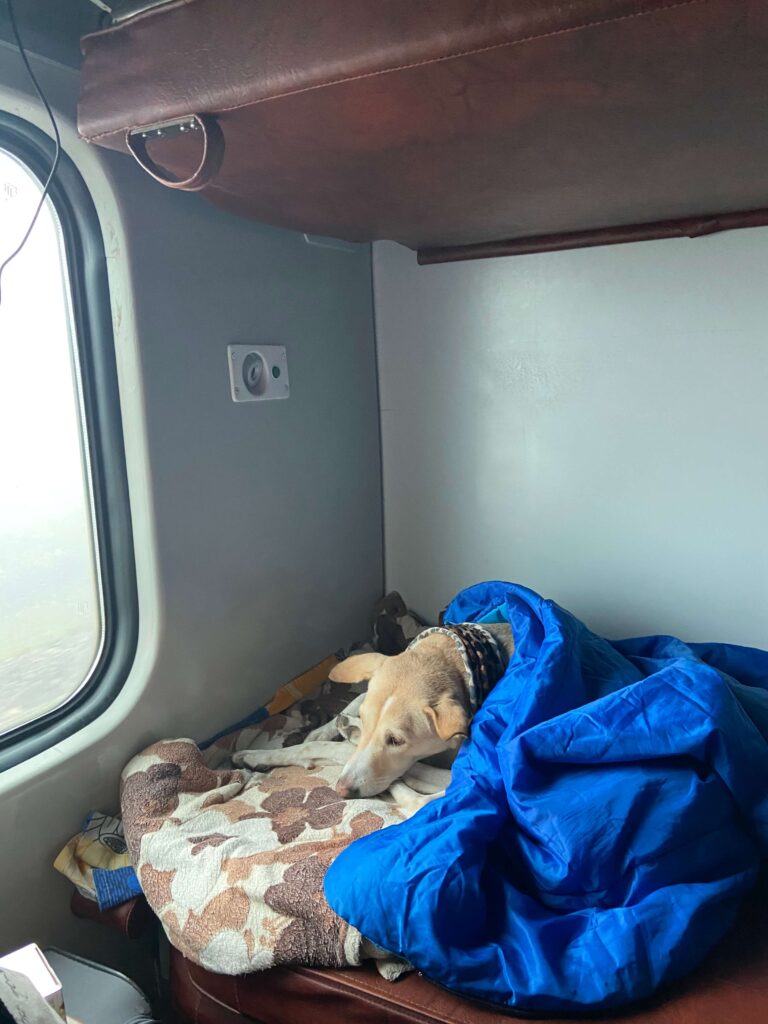 In India, if you want to travel in train with your pet dog along with you, you can only do so by cutting a first class AC train ticket.
The other option is to cut a ticket for dog van, but that is not preferable for most dog owners as we love to take our pets along with us.
Travelling with a dog in India in train is hectic if you don't get a coup allotment and if you are only two people travelling.
It was a new experience for us, and if you want to know how to travel with a dog in India, read this guide.
My Grandfather's 21 days Kriya
After coming back home, I had to head towards kurseong for my grandfather's 21 days of passing away ritual. As Buddhists we call it 'Dhinji' and '21 days ko kaam'
My birthday on 13th January
Then it's my birthday on 13th Jan. Wasn't planning on cutting a cake, but cut a small colourful pastry that Gee (my Boyfriend) got for me.
I turned 29 this year and I shared a timeline of my 20s here on my blog.
Simple moments
Gee and I go for a short bike ride. I live in Siliguri which is very close to the hills. Kurseong is 1 hour away and Darjeeling is 2 and a half hours away from here.
In just 40 minutes distance we easily reach the hills which is full of greenery and refreshing air. Our go-to place is Rongtong about 15kms from Siliguri
My morning routine
I would love to have a home office someday, but for now here is my morning space where I spend most of my morning time reading, writing and doing other things.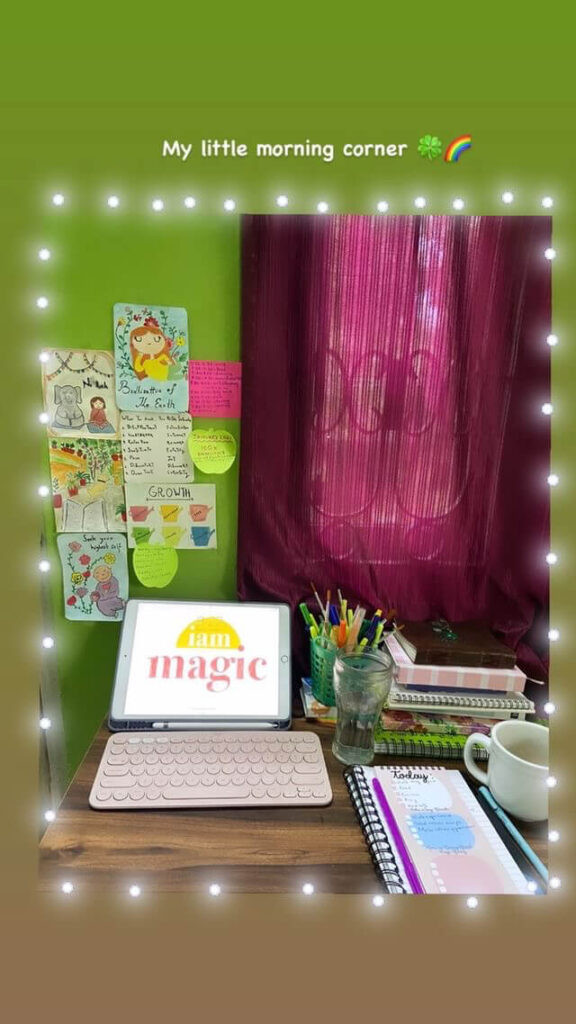 If you want to know how I spend my morning, here is my morning routine before 8 am.
If you want to create your own morning routine, then here are some blog posts to help you:
Evening walks and tea
Evening walks with Gee is one of the best part of my day.
Its kind of our everyday ritual to go for evening walks together whenever we are in the same place. We take our usual route, walking, holding hands and talking throughout.
We always stop for tea. And if we want to eat something, its always momo or our indian snacks like 'samosas', tasty 'Puchkas', or sweets like Rasgulla and Jalebi. Gee and I are both sweet lovers!
Our fav tea stall for now is 'Smoky tandoor chai'
Accepted to Mediavine
It was my goal to get accepted to mediavine by January, and I did!
Currently its on process and the site hasn't yet been launched with Mediavine, but I am so happy to reach my goal.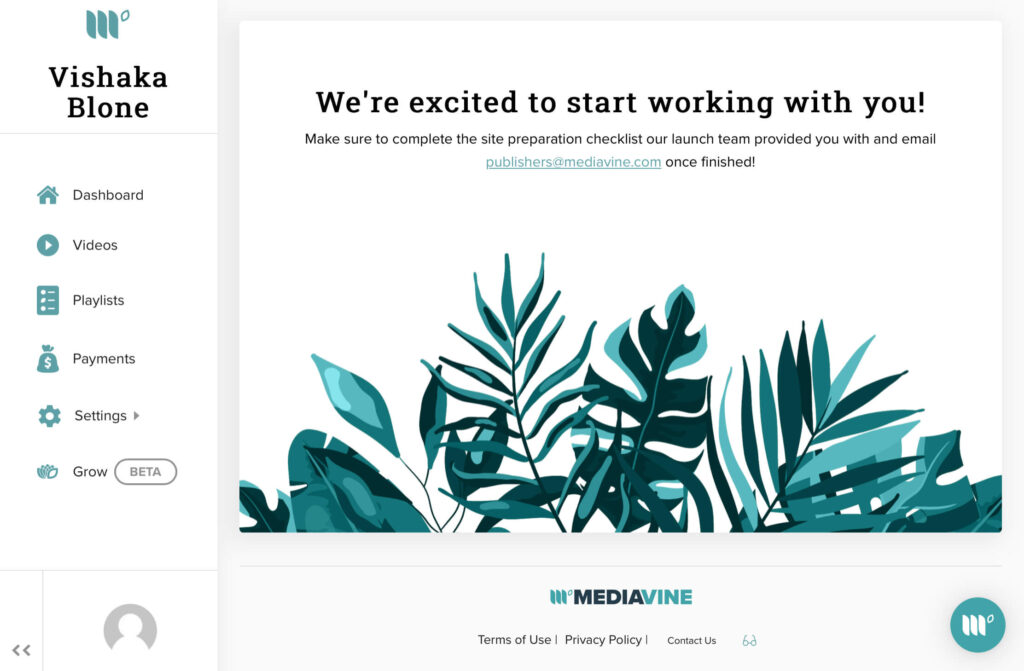 Also my site now has crossed 100k pageviews a month!
Train Journey again
I have to go kolkata because of college related work. I don't usually get the time to watch movies, so whenever I get to travel in train, I always watch a movie on my journey.
This time I watched the movie 'Pushpa' which had a buzz all over the world because of its dialogues, choreography and songs.
If you haven't watched the movie yet, do watch it. The movie is full entertainment. lol.
You can find it on Amazon Prime Video
Bestfriend getting married
My bestfriend is getting married. The wedding is on 28th Feb 2022 in Mirik, India.
She sent a pic of her wedding dress. I loved this one!
First snowfall experience
And the best thing so far~ I had my first snowfall experience, that too in Darjeeling!
It snowed in Darjeeling after more than 21 years. We all were so happy and excited. Everywhere on the road, people were playful with happy joyous faces.
We were 4 of us- Me, Gee, Vivaan and my boyfriend's friend, Nikhil.
It was a magical experience and Darjeeling looked so beautiful covered in snow.
It snowed on 4th and 5th February, and it was day to remember!
So this was about me and my 2022 so far.
So far, so good!
Excited for what is to come and how life and days slowly unfolds itself.
Thankful for pictures that helps us capture moments, and thankful for this life for experiencing these moments.
My 2022 Posts so far
Self Improvement Posts
Lifestyle Posts
Blogging Posts