On turning 29- a timeline of my 20s and lessons learned
Today is my birthday and I am turning 29. Wow! The last year of my 20s. I always thought I would dread turning 29, but now that it's here, I don't feel as bad as such.
When I was younger, I always thought people in their late 20s and 30s were old, but now that I have reached that age myself, I still feel young, and almost still like a kid by heart.
There are so many thoughts and things I wish to write about, recollect, and be thankful about.
I am thankful that this blog is helping me document my life better, so here is a timeline of my 20s- my highlights of the year, what I learned, and things I am grateful for.
20 ~ A Fresh beginning in Darjeeling
At 20 while all my friends were about to graduate, I had just left the city life in Kolkata after dropping graduation and was starting a new Journey again in Darjeeling.

So at 20 I start college again, with Sociology Honours, and determine that this time I would do good.
This was in 2013 and it was at this time that I first became inclined towards improving myself, and began my journey of making change and cultivating good habits in me.
After reckless teenage years, at 20, it is the first time I feel peace, and feel my life becoming simple. I start to love the Darjeeling way of life.
I come to know that I love long walks, exercising, being close to nature, having a routine, and simple things.
21 ~ All things fun and friendship
I shift from a College hostel to a P.G and there I met my now best friends- Nirupama and Alija.

These years with them were my best years. We would always look forward to coming back to our tiny room, and having fun.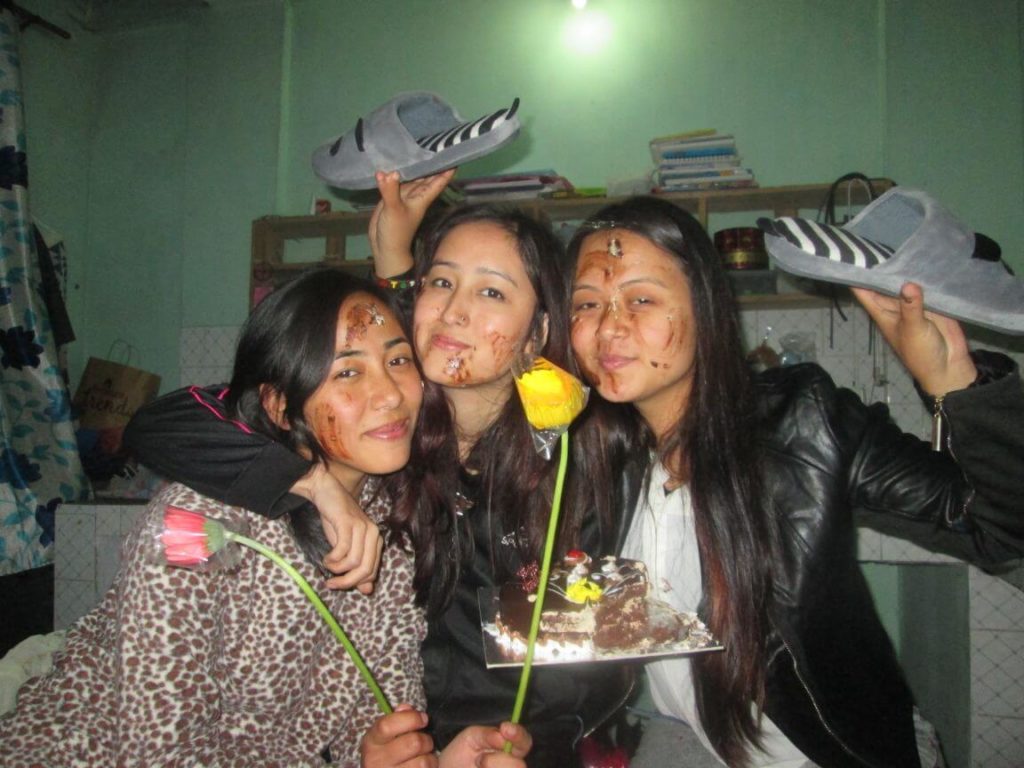 We would laugh till our stomach felt like it got abs. The friendship I felt with them was so real, and it has lasted the same through all these years.
I also loved Ganga Aunty, and I am so thankful for the love and kindness she showed us for the two years we stayed with her.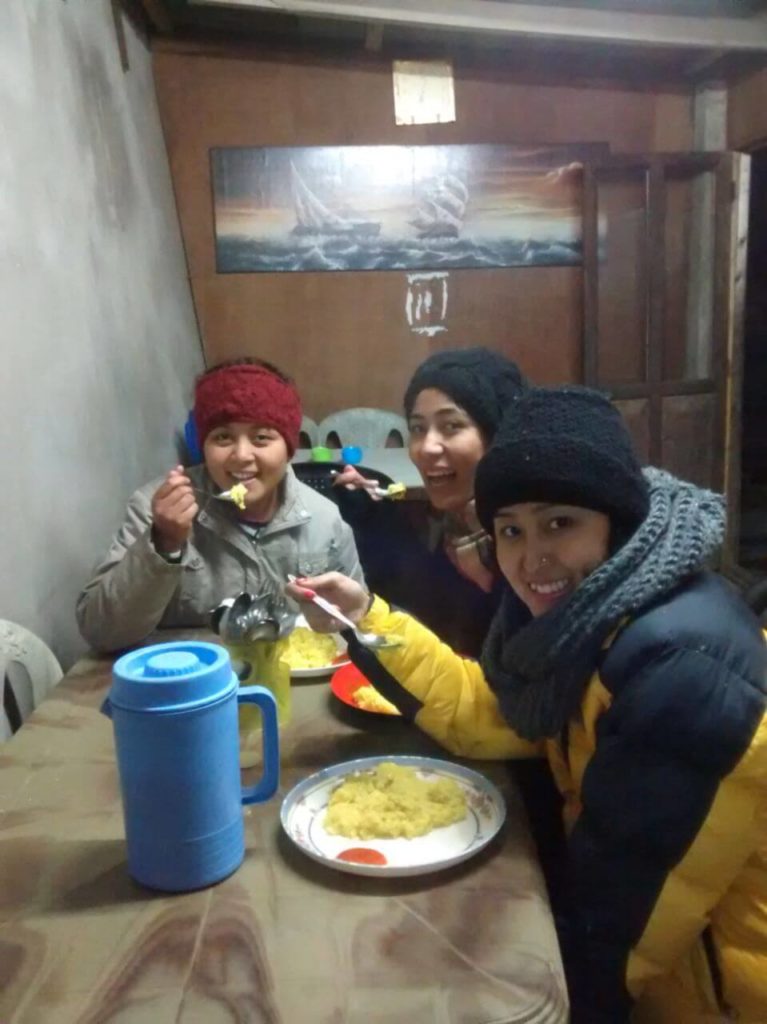 We would always look forward to Sundays when we could take a bath (scarcity of water in Darjeeling) and when she would make us the best 'Alu Parathas'!
22 ~ Loving the Darjeeling way of life
At 22 I lost my father on 15th August 2015 because of Cancer. I never was very close to my father, but I really loved him.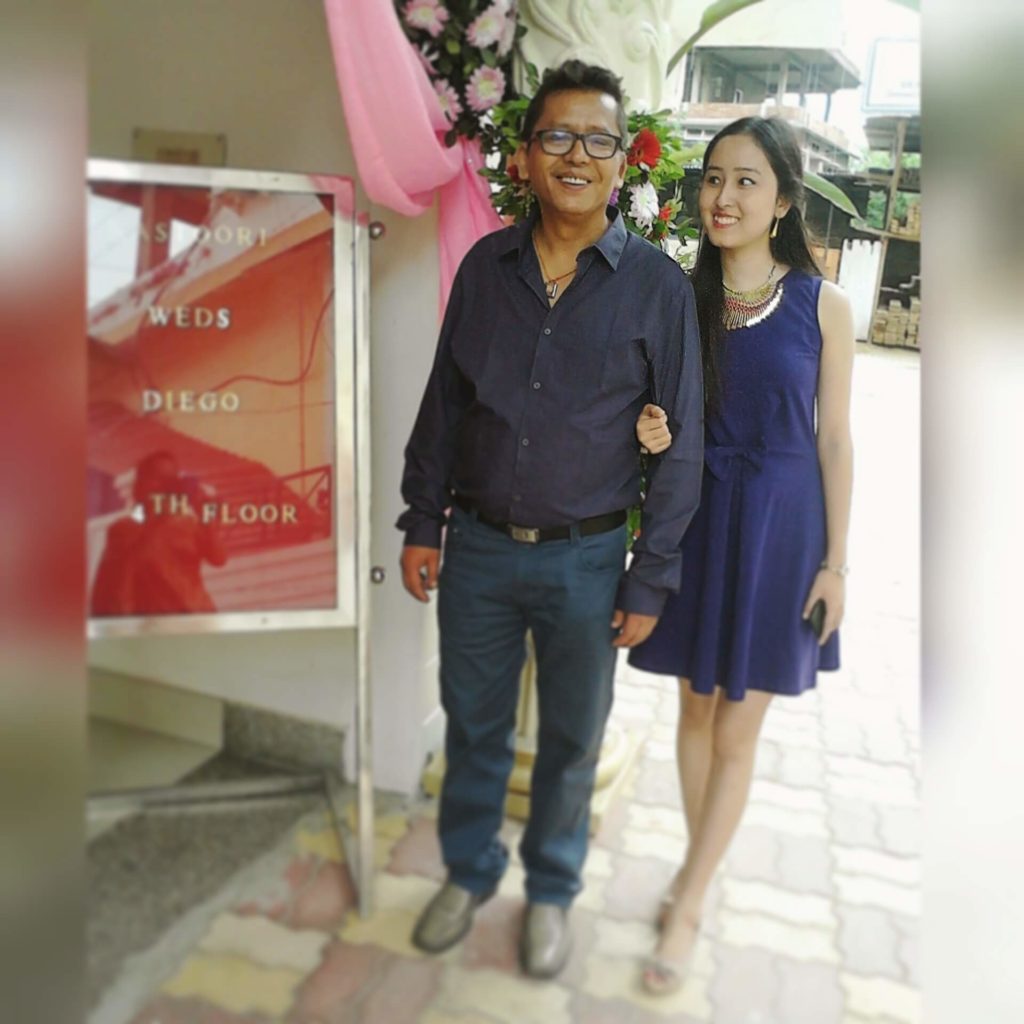 He was constantly in and out of alcohol, drugs, and bouts of depression, but I was only just beginning to understand him and his situation when I lost him and felt that I could have really been a better daughter to him from the start, and understood him better.
At 22 I also go for my very first trek to Sandakphu, Darjeeling, and I make some more friends.
We had the best of times, and I really miss these times.
All this while I started to love Darjeeling more, the friendships I made, the simple people, and the simplicity of the place.
23 ~ Experience with Depression and lessons learned
At 23, I graduated from college with a first-class degree and join Masters in Sociology at North Bengal University, close to my home in Siliguri.
I go for my first Vipassana Retreat in Bodhgaya. It was a whole different experience, and it led me to see so many things in me, especially how our minds and body are connected.
At 23, I was also a bit hard on myself after coming to see and notice all the unattractive and negative things in me that came in the forefront perhaps because of more self-reflection and self-awareness.

I had to be kind to myself at this stage, but instead of being kind to myself and more accepting of myself, I instead started to condemn myself and became too hard on myself trying to improve myself.

Without realizing it, the negative self-talk soon put me into a deep depression that I cannot even express how hellish it was.

I couldn't eat, I couldn't sleep, and I couldn't even walk with strength. Depression had taken all the strength in me, and I felt so scared to even accept it was depression.
But slowly I decided I HAD to make a change. It would kill me if I didn't.
So I forcefully tried to make a change. I decided to get up from bed, slowly start exercising again and start to do normal things again.
Slowly I started to see where I went wrong, and the only reason I found was that I was too unkind to myself and too attached to 'how I should be' or 'how things should be' instead of accepting 'what is.'
The learnings from Vipassana became more clear and it helped me a lot.
So it was at 23, I learned one of my biggest lessons about kindness and self-compassion, and it was all through depression.
I have been writing my annual self-reflection since 2015, but I didn't have a blog back then to share. I would write it in my diary.
And here is what I wrote about what I learned through depression back in 2016 at the end of the year.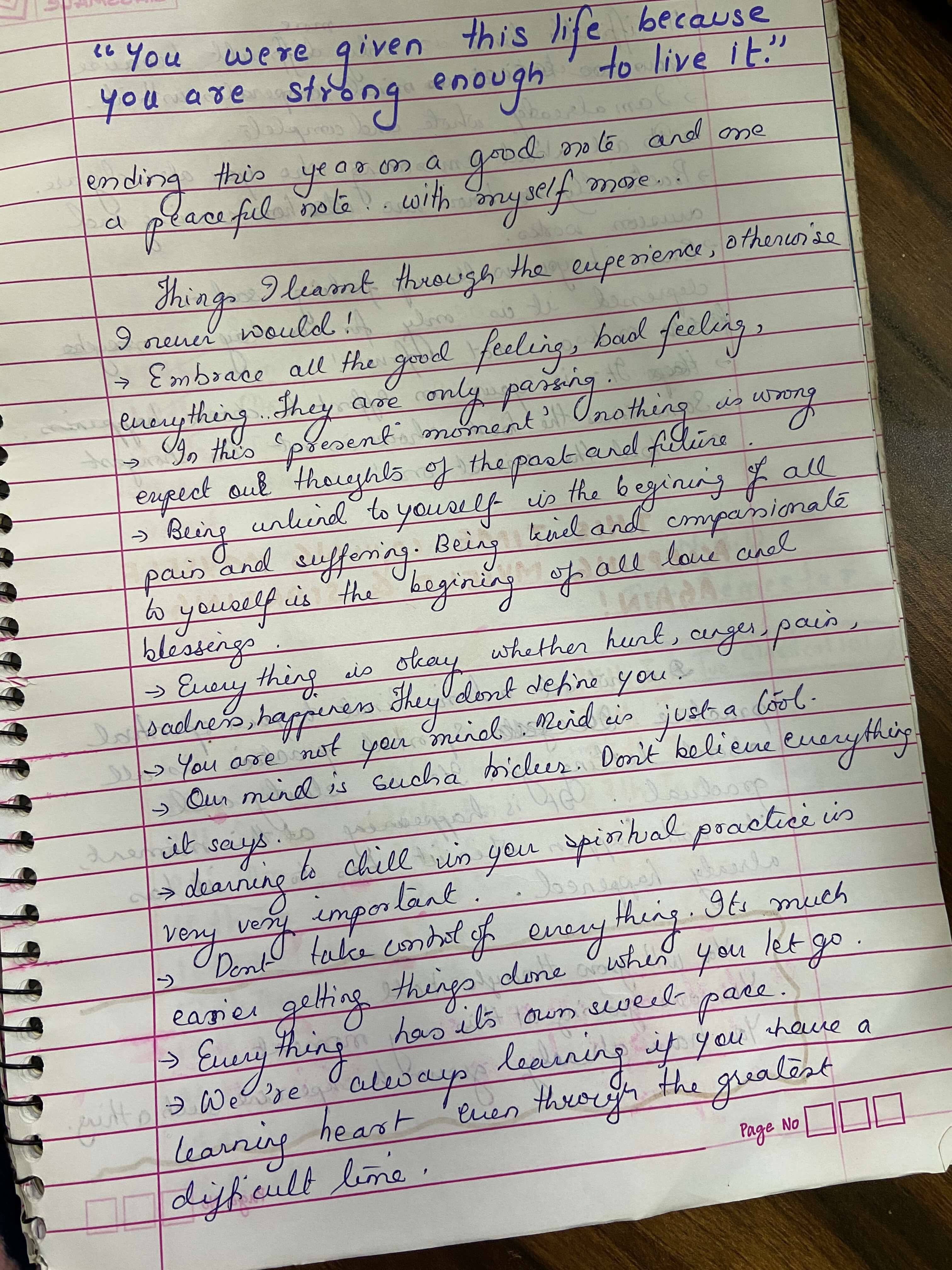 After having personally gone through such a phase of anxiety and depression, when I started this blog, I wrote these post on
24 ~ Met the love of my life
It took me a long time to manage and cope with anxiety and depression. It felt like a constant forward and backward journey, but all throughout it, I would constantly tell myself to be kind and compassionate to myself.
And it is solely self compassion and letting go that saved me.
Meanwhile, at 24, I also meet the love of my life at the University

I had known him since college as he was my classmate, but we meet again at University. He becomes my classmate yet again.

But this time in University we slowly fall in love as our friendship blossoms more and more.

This love with him is a by-product of our friendship.
He then becomes my neighbor too, and we go for early morning walks holding hands and being together constantly.
The whole of my 24th year ever since I met him went by in love and togetherness.
He made me feel more me, got me on the right track, simplified my life further, and it was after a long time I could actually feel deep love for someone after going through my first heartbreak at 19.
24 was all about growing in love, togetherness, and friendship with my Gee (Gyalzen) It was one of my best years.
I also made new friends at University who are still close to me and us. University days were some of the best days of my life. We would go for picnics, quiet places and had so many simple get-togethers.
At 24, Bella also came into my life and she has filled my heart with so much love and happiness ever since.
25 ~ Better habits and Academic Progress
At 25 I complete my master's with a first-class degree yet again and became a topper of my University. I am so glad to have fulfilled what I determined at the start.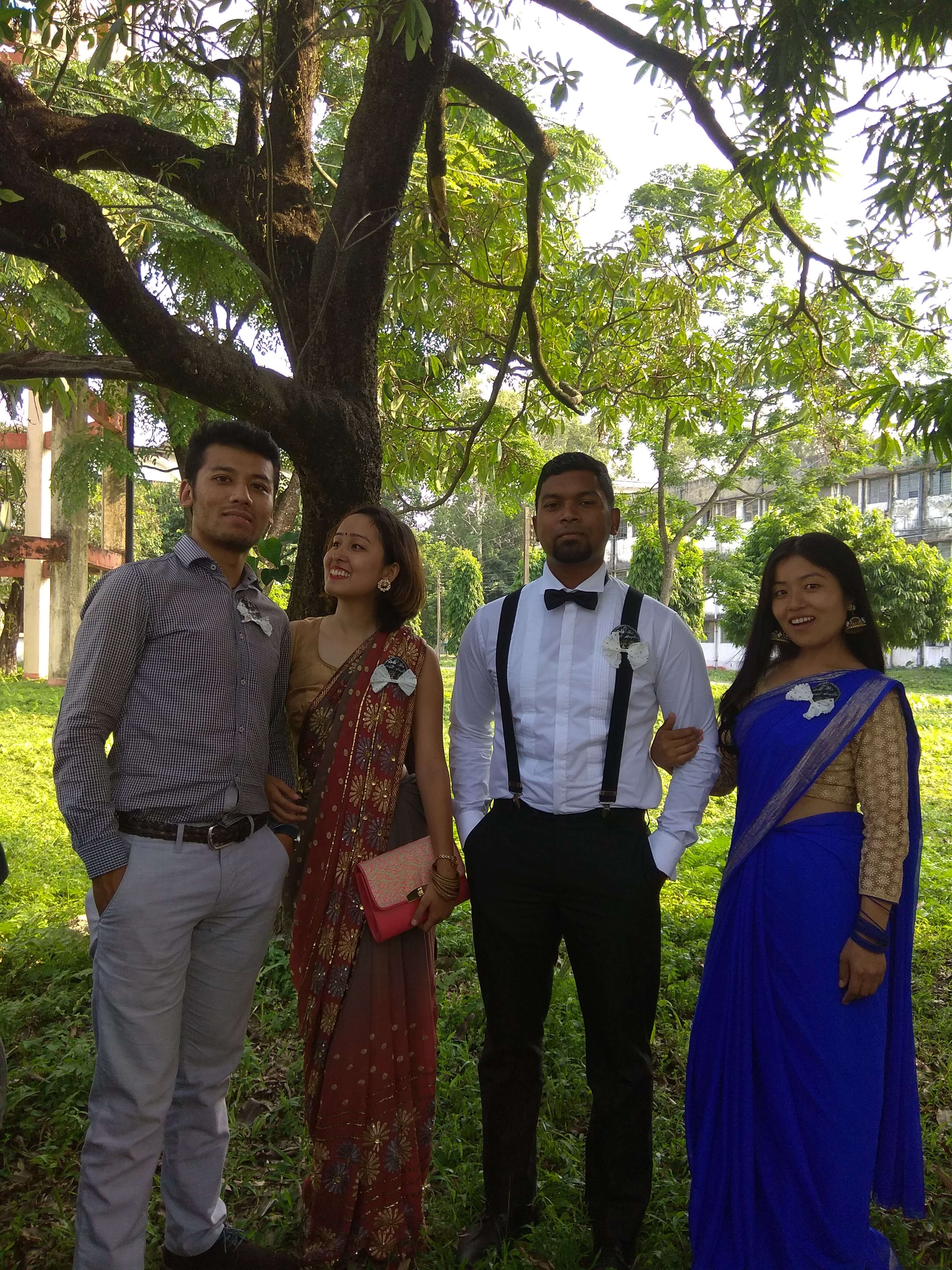 I was supposed to get a Gold medal too, but our convocation never happened 🙁
Both Gee (Gyalzen) and I had studied together, and we both cleared the NET exam for eligibility to become an Asst. Professor in our first attempt. It was our first real achievement together and we were so happy.
Later we also clear JRF (Junior Research Fellowship) and it was really a year of academic progress.
At 25 I also became more consistent with my habits of reading, journaling and exercise and these 3 habits became the core of my daily routine.
At 25 I went for my first visit to Bhutan with my family and I simply loved the beautiful country.
I also went for my second trek to Sandakphu with Gee and my University friends.
26 ~ Became an Assistant Professor
At 26 I got my first job and became financially independent.
I first work as a part-time lecturer at IILS, a law college. This first experience as a teacher makes me realize that I love teaching. Time seems to pass by instantly when I am teaching, and there is satisfaction in knowing I taught well.
Later I clear the College Service Commission Interview and I join my permanent job as an Assistant Professor of Sociology on 2nd September 2019.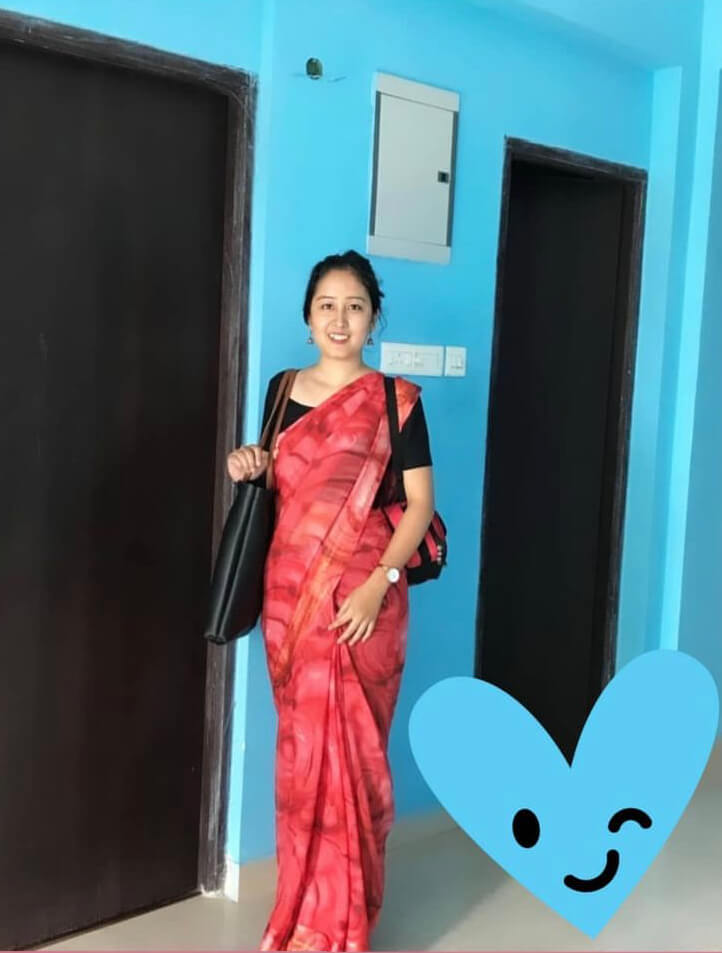 I am posted in a college in Dum Dum, Kolkata and I shift to Kolkata with my mother.
At 26 I also start practicing Nichiren Buddhism with Faith and sincerity. It really helped me in overcoming my shortcomings and building the feeling that I can actually do whatever I set my mind to.
27 ~ Friendships and blogging journey
At 27 I finally opened my blog after thinking about it for a long time and posted my first blog post on my birthday. This was exactly 2 years ago and this was my first blog post.


All through my 27th year, I am really glad that I stuck with blogging and didn't give up even when it felt all messy and complicated as a beginner.
At 27 I also took my mum for a short trip to Mandarmani, first time funded by me 😀 It really means a lot to me because all these years she was the one who did everything for me, and took me to places. At 27 I was finally able to take my turn for the first time.
With the beginning of Pandemic, I was back home from Kolkata and I could celebrate Gee's birthday at my home. It was his 4th birthday together with me.
At 27 I also learned that I shouldn't dismiss my heart's feelings and intuitions. It is always right and I must not feel guilty about setting boundaries for my well-being.

If something doesn't feel from the heart, it most probably isn't coming from the heart.

I lost some of my friendships because the heartfelt connection which I felt so strongly in my childhood with them felt missing no matter how hard I tried to convince myself it was good. And they probably felt the same from my side too.
I will always cherish my wonderful memories with them, but in the end, I learned that not all friendships are for forever and that it's okay. You don't have to force a connection if it doesn't happen effortlessly.

Love and friendships are the only thing in the world that doesn't and shouldn't require effort (to feel the connection)
28 ~ Beginning of Possibilities
I created a second source of income through my blog, read more books than last year, and became even consistent with my habits and daily routine, all of which I share in my blog posts.

As I put more emphasis on myself and my growth, the outer world of me started to reflect on it more.
At the end of 28 and the start of 29, I feel more aligned with who I am, and I am excited to open up more possibilities in me.
I've recently shared my annual review of 2021 for it, and I don't want to write more deeply about it.
But at 28 I learned a lot about love and myself. I am glad that I can feel whole and be complete by myself before I let my partner complete me. I am glad that I have it in me to work towards my goals and towards what I am determined to do.
On turning 29
And now on turning 29…..
I am grateful for…
All the good habits I have cultivated so far in my 20s. They have been so fruitful to me


My mother, my friends, my love and everyone who has been with me and given me love


My good health and my loved one's good health


Having Bella by my side


Being able to fulfill my long wish of doing something off writing through this blog


The abundance that is flowing into my life


My determination, patience, and kindness I have shown to myself through the years


All the lessons I have learned in my 20s


And most importantly, I am grateful for this life~ I wouldn't trade it with anyone in the world. I am excited to live it and for everything that is in store for me.

I pray for a wonderful 29th year for myself. May I be able to open myself up more and more and be with love every day.
Thank you 20s!!