'I don't know is not negative. Every discovery has come from there'
~ Sadhguru
All of us experience some level of fear when thinking about the future. Who to marry, what to study in school, when will we get a job, when will we settle down, what kind of life will we have are all tough questions for us.
We human beings always want to remain in the certain, in the knowing. But where is the fun and where is the growth if we are always wanting to be comfortable in where we are and in what we already know.
We want to do things only that which we know. Starting something new scares us. We feel we have to know everything beforehand. And even if we do start a thing, not knowing the outcome scares us more.
It is the reason why the majority of us give up on our dreams. We feel scared to write down our true dreams and goals of our heart's desire because to make the dreams come true means to get up from our comfort zone and dive into the sea of the unknown.
So we end up living the same kind of lives, not learning anything new, and not starting anything new, all because we don't know how to embrace the joy of not knowing.
But all throughout history and also in the present times we have seen many great men and women who were ordinary people just like us, but who made their every dream come true. They dived into the unknown and then learned to embrace the joy of not knowing.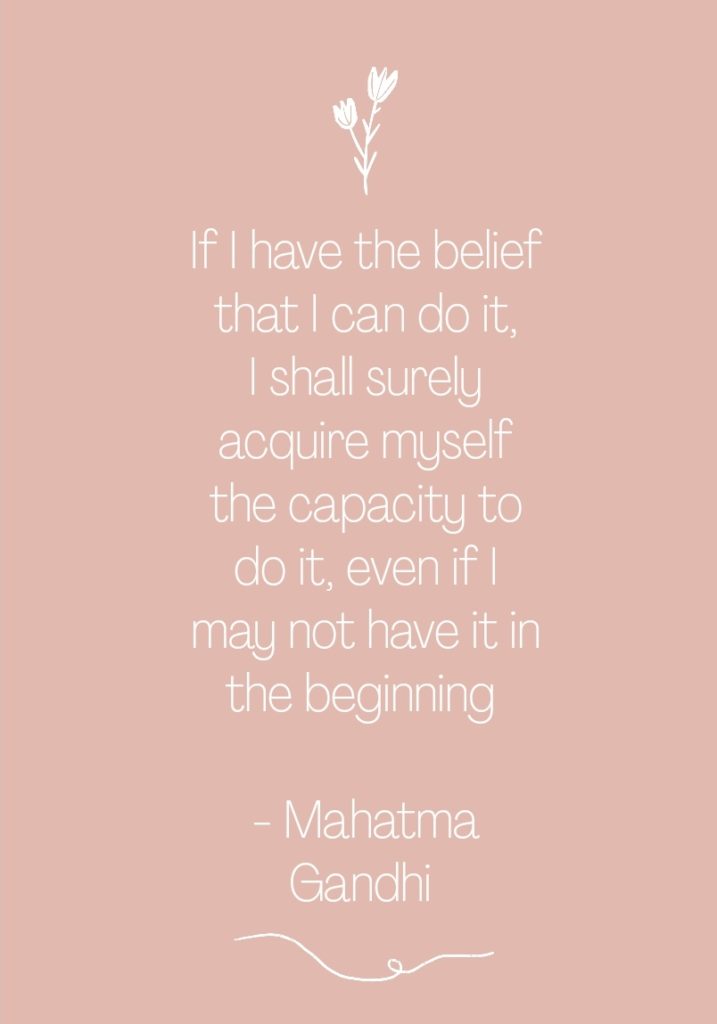 We too as kids embraced this joy of not knowing. We weren't scared to try and we learned new things every day. It used to excite us and we used to spend time dreaming and imagining the various possibilities. It is only as adults that we have forgotten this joy.
So I am reminding myself what all things I did not know but still became successful in.
I didn't know how to walk but falling down a hundred times, I learned how to walk.

I didn't know how to ride a bicycle, but once I started, even after falling down many times, I was certain that I would ride it someday. And now I do.

I didn't know how to ride a scooter, but once I tried, I learnt. With time and practice, I am now perfect.

I had no idea how to prepare for an exam I wanted to pass, but once I started and prepared myself slowly, then I did clear it in the first attempt. Now I am an Assistant Professor because I was able to clear that exam.

I also didn't know how to wake up early. I used to think I could never wake up early, but once I set my intention towards growth and strived to wake up a little bit early by sleeping a little bit early for months after months, I am now able to wake up at 5 am with ease. And I always say that this is the best thing I did for myself- becoming a morning person.

I didn't know how people could read books every day. I had no interest in reading. But once I started reading, I came to know that books are the only place to find motivation and inspiration.

The first book I read was 'The monk who sold his Ferrari' by Robin Sharma when my life was all messed up. After that book, it was the first time I turned my life over. I did everything the book said.

In just a month, my life changed drastically! Books have the ability to change our whole life, but I wouldn't have known this had I not started reading. Now I have cultivated the reading habit and I read every day without fail even if it is for just 10-15 minutes when I am extremely busy.

I didn't know how to speak in front of people. Watching other people speak so confidently used to make me wonder. I was timid and under-confident.

But as I strived and continue to strive hard to grow in every area of my life, these fears have started to disappear. I feel little fear these days.
And there are still so many things that I didn't know, but once I started, I learned and became successful.
It is a good exercise. You to think and probably make a list of all the things you didn't know. You will come to know how far you have come embracing the unknown. Remind yourself of all these things every time you feel scared to start something new or every time you feel scared thinking of an outcome. Remember how you started, and continued and became successful.
How to embrace the joy of not knowing
Here are some ways of embracing the joy of not knowing. Remind yourself of these things every time you fear the unknown:
To not know is not a bad thing: In order to embrace the joy of not knowing, the first thing to understand is that to not know something is actually an opportunity for us to learn about it.

There was once a time when the finest swimmer didn't know how to swim; when the finest athlete didn't know how to jump. Even Mahatma Gandhi didn't know how to speak in front of the public. He used to dread with fear!

Hence, to not know is not a bad thing, but to not know and so to not start and not to strive is a bad thing!

To know everything is arrogance: Always be humble enough to not know everything. Those who behave and talk as if they know everything bears the risk of being arrogant. With such an attitude, they turn a deaf ear or blind eye to any new learning.

It is also hard to correct such a person because they feel they know everything! So always be humble enough to not know everything. If we don't know something, we must say 'Sorry, I don't know' but we must also say, 'I would want to know'.

Be a student of life: To embrace the joy of not knowing is to be a student of life. Our learning process was not only till we went to school, college or even University.

Life teaches us until the end of our life. In fact, life is such a great teacher that if we don't learn a lesson the first time, it will repeat it again. So we must develop the attitude of a student and be the best student of life if we want to embrace the joy of not knowing.

Be excited: We can look at the unknown in two ways- we can either dread the outcome and fear the future or we can be positive and be excited about the outcome. Both ways the time will pass and both influence the outcome. So isn't it better to just be excited for the result beforehand!

As kids, we knew for certain that if we put effort and studied well, our parents would gift us whatever we wished for. And this thought of receiving a gift used to excite us. We knew for certain that we would receive it.

The Universe functions in quite the same way. It is like a watchful mother. Even though we may not see, all our efforts are constantly being watched. This whole Universe works in the Law of cause and effect.

So if we put the good causes, we are sure to receive the good effect- our gifts of desires fulfilled. So we must be joyful and embrace the joy of not knowing by being excited, by being certain that we will be successful!

One way I am doing this is by practicing gratitude beforehand for the thing I am going to receive.

"Be as certain as a caterpillar. Start making your own cocoon for you are sure to turn into a butterfly!"

Have faith: The things that are not clear now will become clear as you keep going. To embrace the joy of not knowing we require faith. To make your faith strong, pray. Prayers are powerful because it makes us powerful. Pray to have faith. Here are some lines worth quoting,

'Without faith a man can do nothing; with it, all is possible'- Sir William Osler
'Without divine assistance, I cannot succeed, with it I cannot fail'- Abraham Lincoln."
'Our faith in God is measured by the confidence we have in ourselves' –Neville Goddard
So let us dream big and start now the things that are good for us, the things that we are scared to try.
And let us remember to be hopeful and have faith because it is only hope and faith that can give us everything. This is our journey as we learn to embrace the art and joy of not knowing.
Further,
---