Why is the mind so busy and how can you slow down a busy mind?
How much of a monkey mind do you have? In this post I share 10 ways you can slow down your busy mind so that you can quieten your monkey mind, feel more calm and relax.
I know, in this fast paced world, it feels like there always so much rush and our mind is always so active. So much so, that it gets hard to sleep!
So without further delay, here are some ways you can slow down your busy mind.
Pin for later
1. Mindful breathing
A busy mind cannot hold on to things. A busy mind is a monkey mind jumping from one thought or thing to the next.
What is the anti-dote to a busy mind?
It is your own breath.
I have been to a Vipassana (meditation technique) retreat and focusing on breath is the first thing to master.
Your breath is there all along. Its with you all the time. You don't need a physical object to focus on.
To slow down your mind, simply focus on your breath. Set a timer for 2 minutes or 3 minutes or 5 minutes and give all your focus to your breath, to your breath entering your nostrils and leaving your nostrils.
When your mind jumps to other things and you lose focus (as is certain) don't judge yourself, don't be harsh or disheartened, but simply come back to your breath.
See for how long you can hold on your focus to your breath. It might as well be just 1 second, but it is fine.
Keep coming back to your breath and it will slow down your busy mind.
Come back to your breath and simply focus on your breathing.
Related post: Why Thankfulness is mindfulness
2. Listen to calming music
The mind is busy because it is not in the present moment. If it is in the present, the mind naturally slows down. Because in the present, you cannot rush. You do not have to rush.
To help slow down my mind, music always acts as a great aid for me.
I love instrumental flute music, native american music, indian classical music, the sound of water flowing and healing music.
I love the Buddha's flute music playlist on Spotify, Isha's music by Sadhguru and many other channels.
When ever I feel my mind is messy and exhausted, I put my earphones on and open soothing music on youtube or spotify.
I do nothing else, but simply sit down, close my eyes and listen to the music. I focus my mind on all the tunes, the notes and immerse myself in the music.
This has been a great way to come back to the present. In that moment, I am just listening to the music, to the notes, to the highs, the lows, to every note and beat of the sounds.
When I am actually listening to music this way, I return to the present and my mind slows down immediately.
You can try this or you can even find many other things.
For some it is painting or colouring or writing. Do whatever fills your heart that helps you come back to the present.
3. Journal to quieten your mind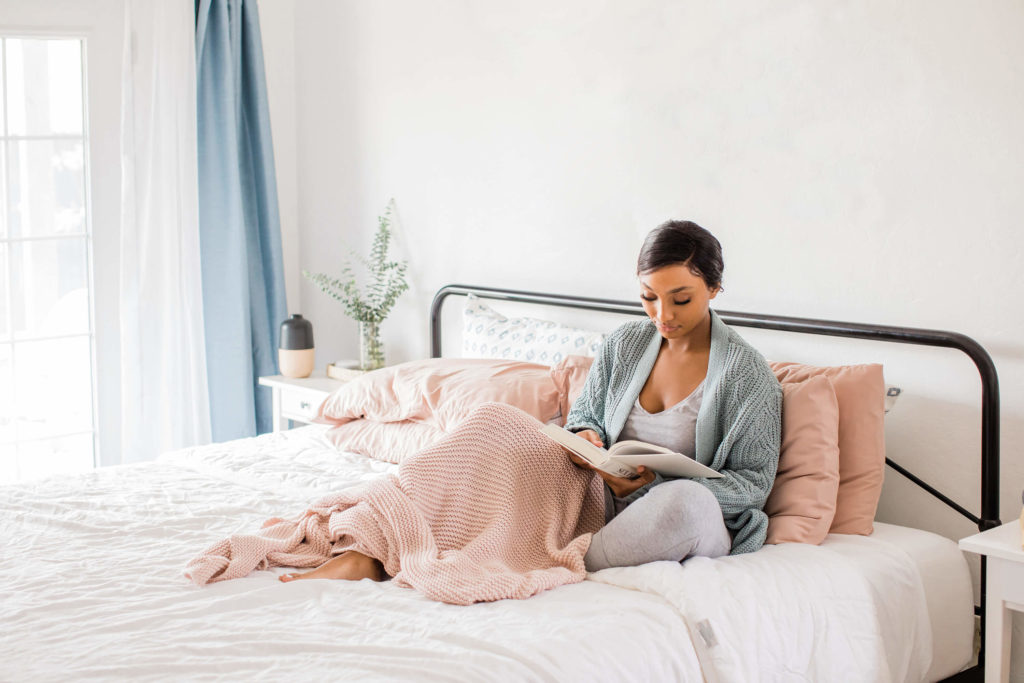 Journaling is another great way to slow down our busy mind because it helps in clearing our mind.
When you write you cannot rush. You cannot rush your thoughts. Even if your mind is racing, when you write, you can only write one word, and one sentence at a time.
When you write, you get to choose what you want to put on paper nomatter how many thoughts come to you.
And it is this thing that helps you slow down your mind.
Get your journal or even a piece of paper and start writing down.
If you are new to journaling, here is my journaling guide with journal prompts for 21 days to help you get in touch with yourself.
For me journaling is something that helps me come back to my senses. Writing down things brings clarity to my thoughts and feelings.
Most of the times it happens so that I come to know what I have actually been thinking and feeling.
And if I have been feelin bad, it journaling straightens out my thoughts and brings me back to feeling better as I navigate my thoughts.
4. Declutter
Little things which we consider as negiligible actually has a big impact on our minds.
To slow down your busy mind, the goal is to eliminate as much as mental clutter from your mind.
And mental clutter also increases when physicial clutter increases. Declutter your space and sit in a neat and tidy room.
I have noticed in me that whenever my room is messed up and untidy, my mind feels uneasy. Its hard to focus and work on things that need to be taken care of.
Then when I declutter and clean my room, my mind immediately slows and eases up. My mind feels fresh as if the space in my head has also been cleared. Only then I have better ability to focus. I am not lying.
Decluttering is essential to slow down and have a calm mind.
5. Stretch or exercise
Our mind is deeply connected with our body. The moment you start taking care of your body, you start taking care of your mind.
When you feel your mind is too restless or too busy with thoughts, even a 5 minute stretch helps.
Put on your exercise clothes and stretch your body.
As you stretch, give your attention to your body. Feel your body and observe your postures. As you focus on the body, the thoughts cease to exist and it slows down your mind.
I always find exercise soothing not just my body, but also my mind. In the moment I exercise, I am just with my body. I am sweating and there is no thoughts racing in my mind.
Stretching and exercise immediately slows down a busy mind because it releases happy hormones.
6. Make lists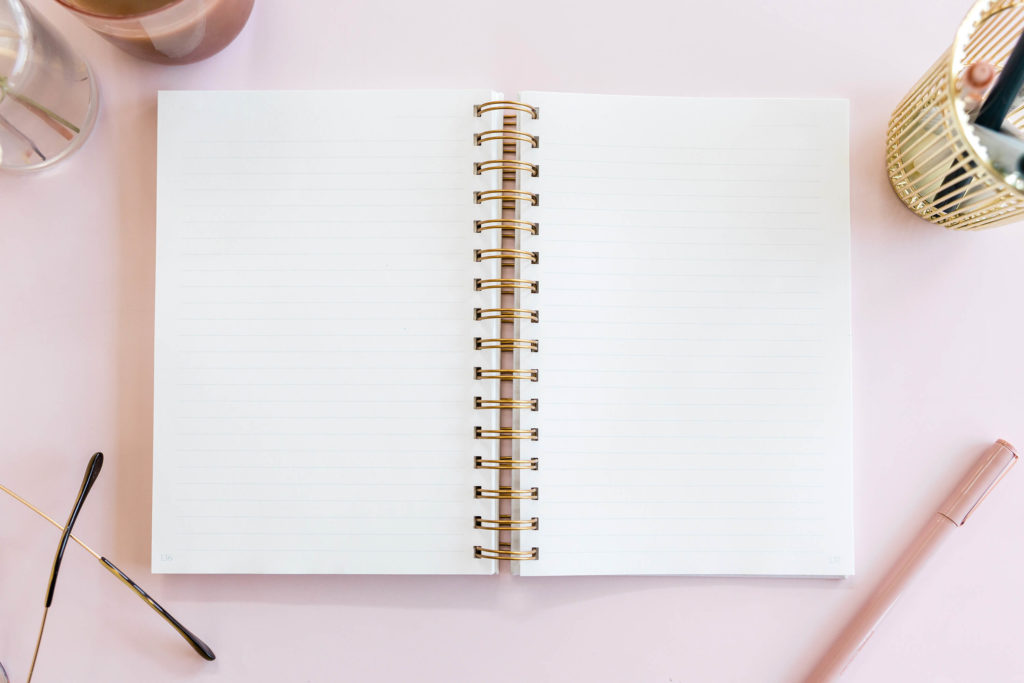 In truth, most of the time our mind is busy for no good reason.
It is simply because we tend to have too many things just inside our head. Then in trying to remember what it was and in trying to not forget what it was, we tend to make our mind too busy with it.
We're doing one thing, but our focus in on the other thing that is in our head.
Writing it down on paper a list of everything that you have in mind that you need to do or remember helps greatly in slowing down a busy mind.
You will find that once you write it down, the burden that was in the mind gets eased instantly and you don't have to constantly switch in your mind about one thing to the next to remember it.
So get into the habit of making lists to slow down your busy mind.
Make lists for anything and help ease your mind. Don't let any thing that can be easily tackled by a mere piece of paper stay in your head and take up space.
I believe that here are the 12 lists that everybody should keep.
7. Give full attention to one thing
Your mind is busy because it keeps switching from one thing to the next.
The way to anchor the mind and slow down your busy mind is to find one thing to focus on.
Decide on what you want to do or have to do and simply do that one thing and nothing else.
Its easy to say so, but hard to practice. Because your mind has been in a busy mode uptill now, it will find it hard to focus in one thing.
It wants to keep switching and going back and forth from one thing to the next. In this, you simply have to notice your urge to multitask.
A great thing that helps is to keep a distraction list.
When your busy mind is tempted to get back to other things such as suddenly remembering that you had to send an email, or having the urge to check something online, simply put the things in the distraction list.
Then when you complete the task, you can get back to the distraction list and again do the things from the distraction list one by one
8. Turn off your notifications
The reason why our mind gets so busy and active is because we constantly feed it with more information, more updates and more flashy things.
Our mind likes being busy, that is it's work. But if it's constantly working then we'll soon feel exhausted and, that is what happens for the most of us.
We might just be sitting in one place at our home, but our mind is constantly racing. You're scrolling your phone from one page to the next, from one image to the next, from one youtube video to the next and your mind keeps racing.
Suddenly a notification pops up, and you open another app and get busy in it.
Stop feeding your mind with things to entertain and instead try to embrace boredom.
I believe the number one thing you need to do to slow down your busy mind is to turn off your notifications from the various app so it doesn't distract you and keep you busy.
If you must, uninstall it altogether.
P.S 7 practices for a healthy relationship with social media
9. Go for walk
I almost always talk about how much I love walks.
I never used to be a walker. I used to always look out for auto rickshaws staying in the plains in India, but my love for long walks started when I had to live in Darjeeling for three years for my graduation.
Walking is something I enjoy alone.
I love solo walks more than having a company. Because when I am walking alone, I don't have to talk and I can simply be with myself, gather my thoughts and just enjoy the present moment of walking.
Walking immediately brings in peace and contentment in me. I no longer rush and even if thoughts come and go, I am no longer bothered by it.
My focus is all in the walking as I also listen to music with my headphones on, and I enjoy the present moment.
It helps me slow down.
10. Sit in silence
When was the last time you simply sat in silence by yourself and came in touch with what you are really thinking, and feeling?
We are too busy and yet we do nothing significant. We are too busy to even stop for a while and really know what we are thinking and what we are feeling.
To feel and to know what we are feeling and thinking is the key to a balanced and thoughful life.
When your mind is busy, you are ignorant of all these things. Stop for a while and simply sit down by yourself in silence.
Even 2 minutes of silence is great. Close your eyes and sit down.
Notice your body. Notice your thoughts. What are you thinking? Just notice them without judgement.
These were some of the ways you can slow down a busy mind.
I hope you try atleast some of them and it will ease you.
Related posts:
Pin for later 🙂