I have a diary where I write down inspiring simple life quotes that I come across. I read them from time to time and they inspire me greatly. 
Here in this post, I present to you 100 of the best simple life quotes to inspire you in living simply and wonderfully.
Why write down life quotes
Keeping in heart even just a few quotes that help us shine a light on our purpose and give us strength to keep going. 
Writing quotes down somewhere can be a booklet of inspiration, hope and light when things go rough and you struggle to regain your inspiration.
It can also be a wonderful gift you can give to someone who is in need which you make yourself out of your own thoughtfulness. 
Some quotes even though they may be just one line is enough to see things from the right perspective and change our mindset. 
I hope these simple life quotes do the same for you. 
Here they are:
Pin for later: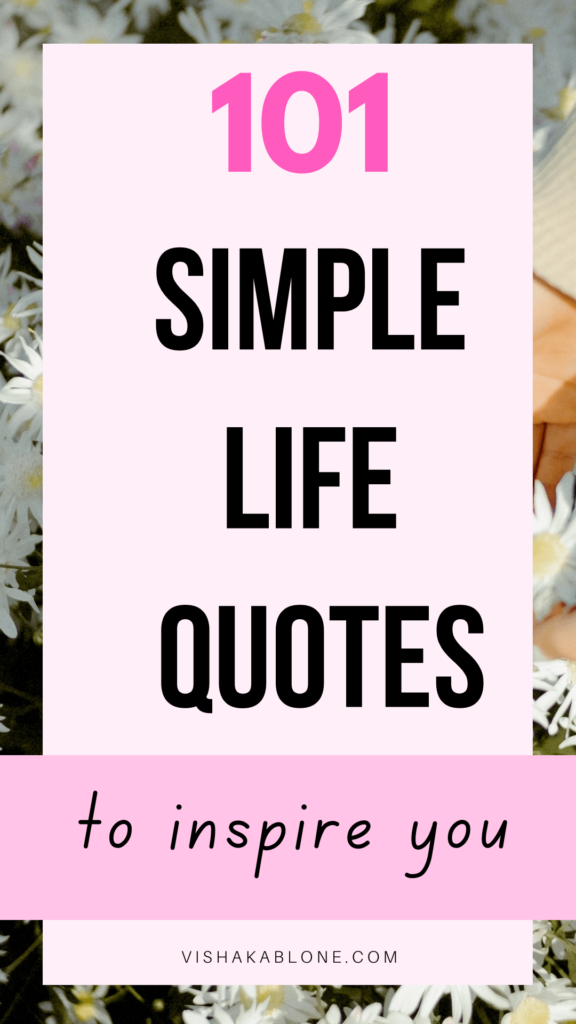 Simple Life quotes to get inspired 
1."Life is as simple as these three questions: What do I want? Why do I want it? And, how will I achieve it?"
― Shannon L. Alder
2. "Life shrinks or expands in proportion to one's courage"
-Anais Nin
3. "I am of the opinion that my life belongs to the whole community, and as long as I live, it is my privilege to do for it whatever I can. I want to be thoroughly used up when I die, for the harder I work the more I live".
-George Bernard Shaw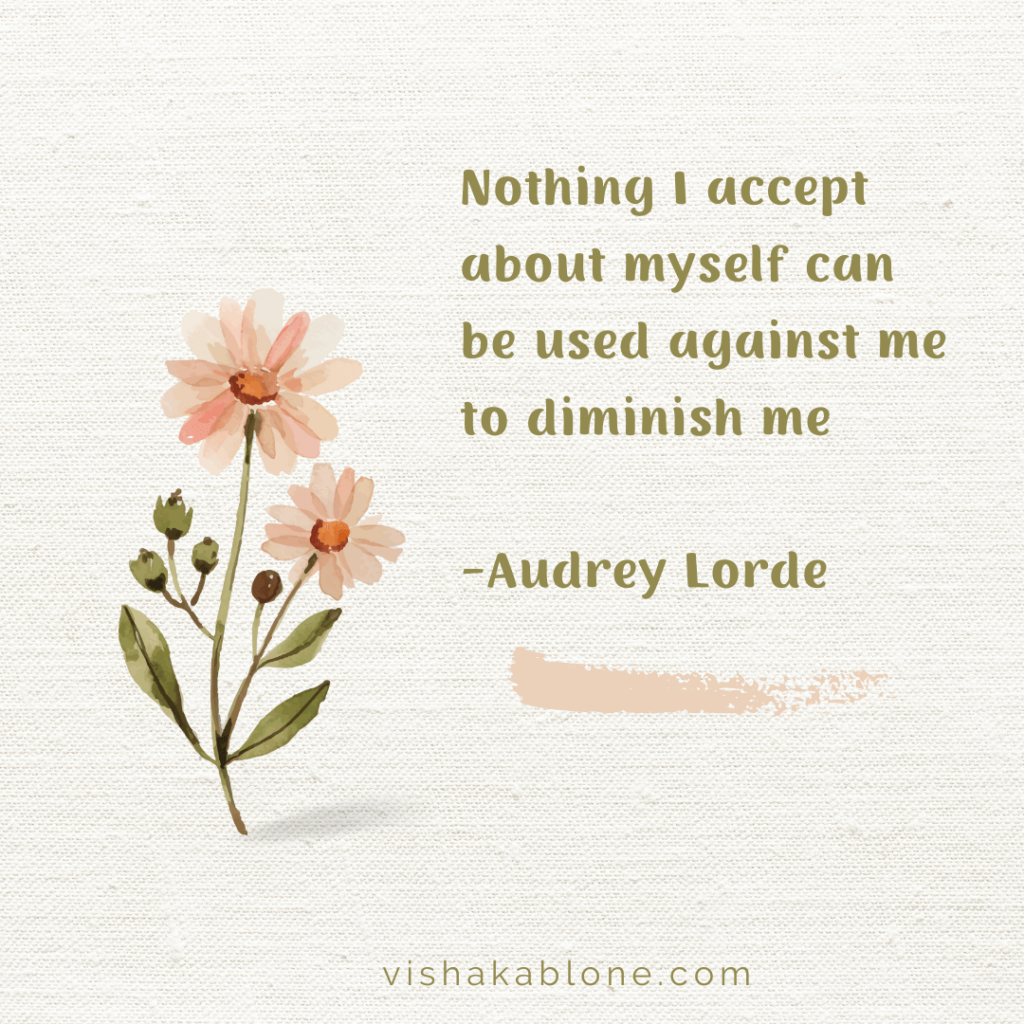 4. "Nothing I accept about myself can be used against me to diminish me"
-Audre Lorde
5. "My motto is to try again"
-Charlotte Bronte
6. "Strive not to be a success, but rather to be of value"
-Albert Einstein
7. "It is better to light a candle than to curse the darkness"
8. "To begin, begin"
-William Wordsworth
9. "I think one can have an interesting and useful life at any age. What is necessary is not to waste it and be able to say, "I did what I could"
-Marie Curie
10. "It's not enough to be busy, so are the ants. The question is, what are we busy about?"
11. One must not walk simply to reach a destination, each step must be a destination in itself and have its own meaning and value
12. "The greatest glory in living lies not in never falling, but in rising every time we fall" – Nelson Mandela
13. "The future belongs to those who believe in the beauty of their dreams"-Eleanor Roosevelt
14. "Spread Love everywhere you go. Let no one ever come to you without leaving happier"- Mother Teresa
15. "Don't judge each day by the harvest you reap, but by the seeds that you plant"-Robert Louis Stevenson
16. "Tell me and I forget. Teach me and I remember. Involve me and I learn"- Benjamin Franklin
17. "Do not go where the path may lead, go instead where there is no path and leave a trail"- Ralph Waldo Emerson
18. "The purpose of our life is to be happy"- Dalai Lama 
19. "Nothing would mean anything if I did not live a life useful for others"- Angelina Jolie
20. "You only live once, but if you do it right, once is enough"- Mae West 
21. "Don't be pushed around by the fears in your mind. Be led by the dreams in your heart"
-Roy T. Bennett
22. "Not how long, but how well you have lived is the main thing" -Seneca
23. "The whole secret of a successful life is to find out what is one's destiny to do, and then do it"- Henry Ford
24. "If you want the rainbow, you gotta put up with the rain"-Dolly Parton
25. "Your work is going to fill a large part of your life, and the only way to be truly satisfied is to do what you believe is great work. And the only way to do great work is to love what you do. If you haven't found it yet, keep looking. Don't settle. As with all matters of the heart, you'll know when you find it." — Steve Jobs
Simple life quotes to embrace simplicity
26. "Simplicity is the ultimate sophistication"- Leonardo Da Vinci
27. "if you can't explain it to a six-year-old, you don't understand it yourself"-Albert Einstein
28. "Even if you cannot change all the people around you, you can change who you choose to be around. Life is too short to waste your time on people who don't respect, appreciate and value you. Spend your life with people who make you smile, laugh, and feel loved" -Roy T. Bennett
29. "I have just three things to teach: Simplicity, patience, and compassion. These three are your greatest treasures."
-Lao Tzu
30. "Life is really simple, but we insist on making it complicated"- Confucius
31. "Our life is frittered away by detail. Simplify, Simplify"- Henry David Thoreau
32. "Any intelligent fool can make things bigger, much more complex and more violent. It takes a touch of genius- and a lot of courage to move in the opposite direction"-E.F Schumacher
33. "As you simplify your life, the laws of the universe will be simpler; solitude will not be solitude, poverty will not be poverty, nor weakness weakness." ― Henry David Thoreau
34. "Nature is pleased with simplicity and nature is no dummy"- Isaac Newton
35. "Carefully consider, what prevents you from living the way you want to live your life"-Dalai Lama
36. "The simple things in life are also the most extraordinary things, and only the wise can see them"- Paulo Coelho
37. "Watch your thoughts; they become words. Watch your words; they become actions. Watch your actions; they become habits. Watch your habits; they become character. Watch your character; it becomes your destiny."— Lao Tze
38. "When we do the best we can, we never know what miracle is wrought in our life or the life of another."-Hellen Keller
39. "Life is ten percent what happens to you and ninety percent how you respond to it." — Charles Swindoll
40. "Health is the greatest gift, contentment the greatest wealth, faithfulness the best relationship." – Buddha
41. "No act of kindness, no matter how small, is ever wasted." Aesop
42. "Put your heart, mind, and soul into even your smallest acts. This is the secret of success." Swami Sivananda
43. "I didn't fail the test. I just found 100 ways to do it wrong."- Benjamin Franklin
44. "Let the beauty of what you love be what you do." Rumi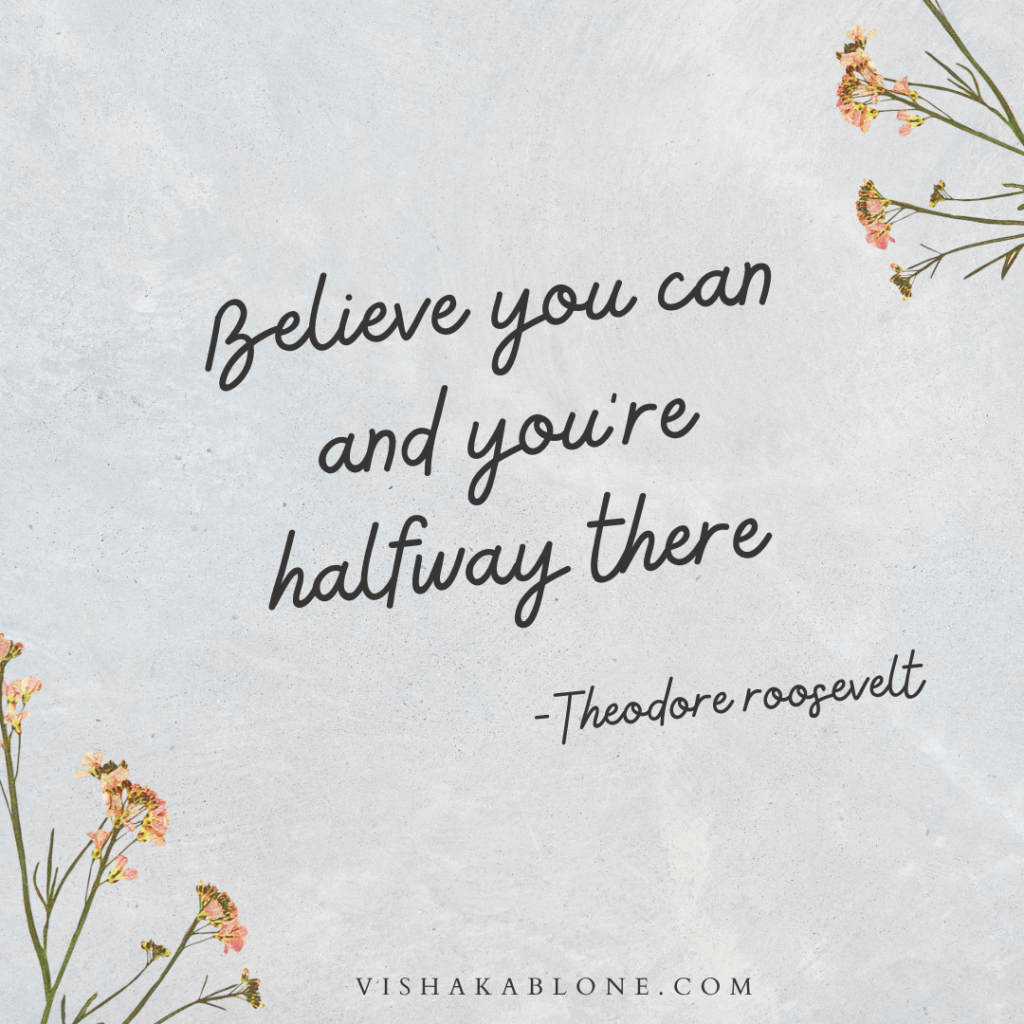 45. "Believe you can and you're halfway there." Theodore Roosevelt
46. "Since you get more joy out of giving joy to others, you should put a good deal of thought into the happiness that you are able to give." – Eleanor Roosevelt
47. "If you can't do great things, do small things in a great way." – Napoleon Hill
48. "A simple life is not seeing how little we can get by with—that's poverty—but how efficiently we can put first things first. . . . When you're clear about your purpose and your priorities, you can painlessly discard whatever does not support these, whether it's clutter in your cabinets or commitments on your calendar. " ― Victoria Moran
49. "It is desirable that a man live in all respects so simply and preparedly that if an enemy take the town… he can walk out the gate empty-handed and without anxiety." ― Henry David Thoreau
50. "Stop talking about sustainable development goals, and start practising sustainable habits." -Abhijit Naskar
Simple Life quotes to slow down 
51. "Walk as if you are kissing the Earth with your feet." ― Thich Nhat Hanh
52. "Nature does not hurry, yet everything is accomplished."Lao Tzu
53. "If one's life is simple, contentment has to come. Simplicity is extremely important for happiness. Having few desires, feeling satisfied with what you have, is very vital: satisfaction with just enough food, clothing, and shelter to protect yourself from the elements."— The Dalai Lama
54. "A simple life is not seeing how little we can get by with—that's poverty—but how efficiently we can put first things first. . . . When you're clear about your purpose and your priorities, you can painlessly discard whatever does not support these, whether it's clutter in your cabinets or commitments on your calendar." ― Victoria Moran
55. "Breathing in, I calm body and mind. Breathing out, I smile. Dwelling in the present moment I know this is the only moment." ― Thich Nhat Hanh
56. "Have the courage to build your life around what is really most important to you."― Joshua Becker
57. "My actions are my only true belongings." ― Thich Nhat Hanh
58. "The great benefit of slowing down is reclaiming the time and tranquillity to make meaningful connections–with people, with culture, with work, with nature, with our own bodies and minds" -Carl Honoré
59. "Slow living isn't about determining how little we can live with – it's about working out what we simply can't live without."-Nathan Williams
60. "Drink your tea slowly and reverently, as if it is the axis on which the world earth revolves – slowly, evenly, without rushing toward the future." – Thich Nhat Hanh
61. "To be slow means that you govern the rhythms of your life. You are in control of deciding how fast you have to go."- Carlo Petrini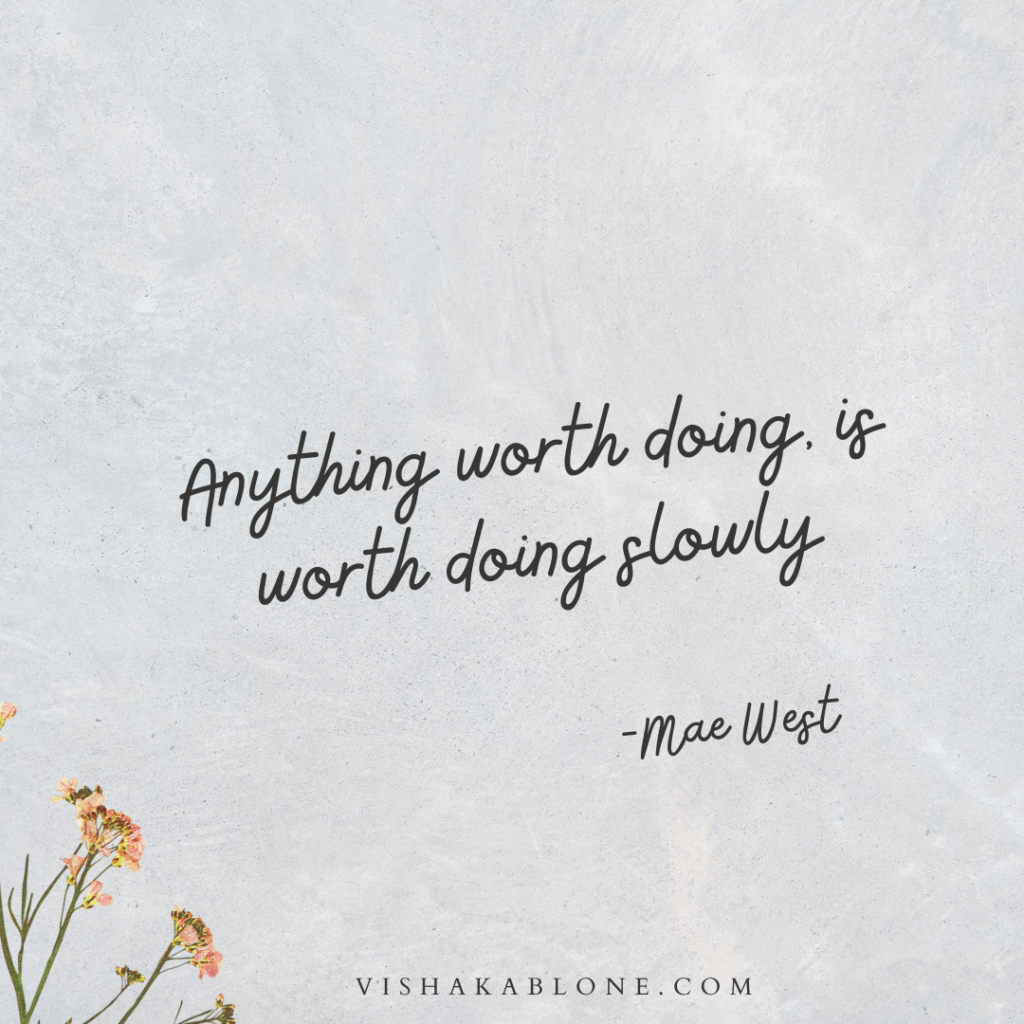 62. "Anything worth doing is worth doing slowly."-Mae West
63. "Be a curator of your life. Slowly cut things out until you're left only with what you love, with what's necessary, with what makes you happy."- Leo Babauta
64. "Besides the noble art of getting things done, there is the noble art of leaving things undone. The wisdom of life consists in the elimination of non-essentials."-Lin Yutang
65. "Hygge is humble and slow. It is choosing rustic over new, simple over posh and ambience over excitement. In many ways, hygge might be the Danish cousin to slow and simple living."
-Meik Wiking, The Little Book of Hygge 
66. "The central tenet of the Slow philosophy is taking the time to do things properly, and thereby enjoy them more."-Carl Honoré
67. "Sometimes our stop-doing list needs to be bigger than our to-do list." – Patti Digh
68. "Be not afraid of going slowly, be afraid only of standing still." – Chinese proverb
69. "Never be so busy as not to think of others." – Mother Teresa
70. "It's important to slow down, every now and then, for no other reason than to call someone to say 'Hi'." – Simon Sinek
71. "Slow living provides an opportunity to step back, pay attention, and question the ways we use technology, to recalibrate our relationship with the constantly switched-on, logged-in world." – Brooke McAlary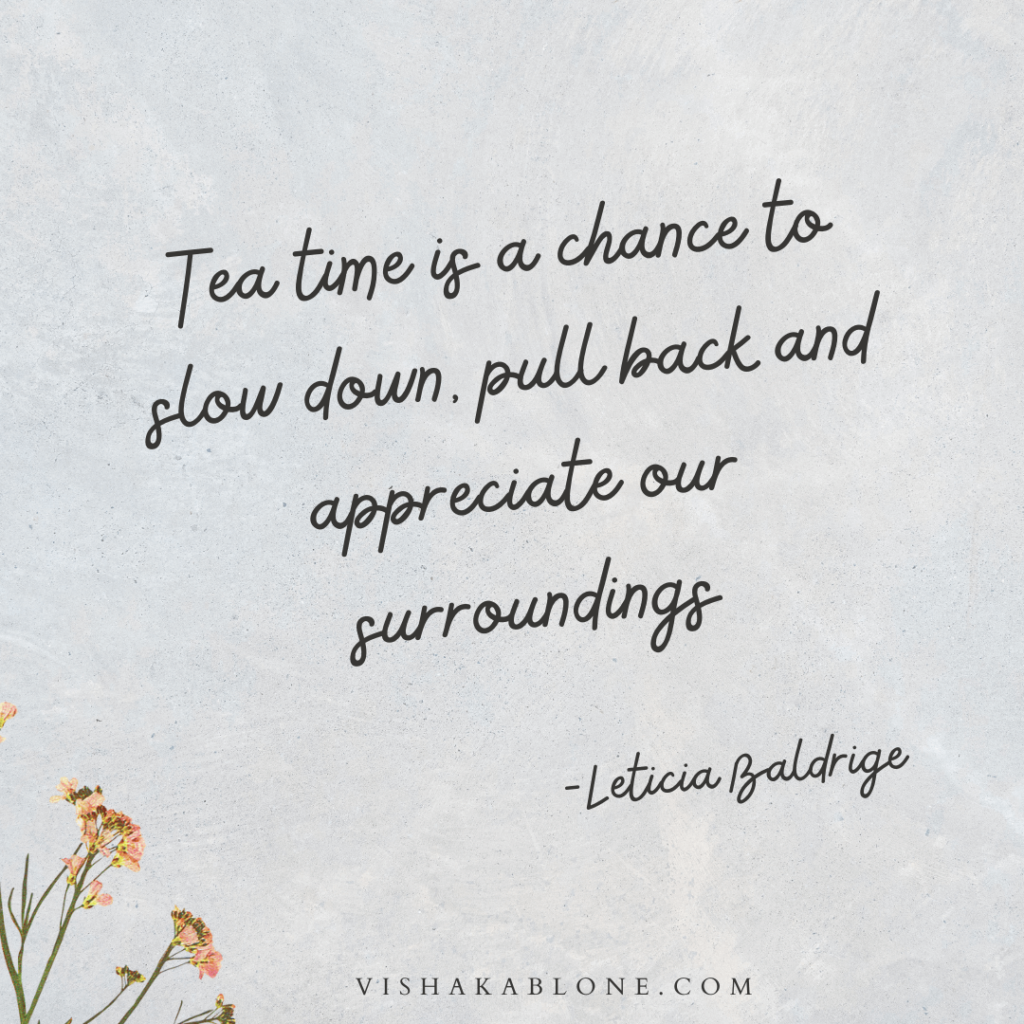 72. "Tea time is a chance to slow down, pull back and appreciate our surroundings." – Letitia Baldrige
73. "Once she stopped rushing through life, she was amazed how much more life she had time for." – Unknown
74. "Getting rid of everything that doesn't matter allows you to remember who you are. Simplicity doesn't change who you are, it brings you back to who you are." -Courtney Carver
75. "Slow down and make building relationships as important as building projects." – Greg Mortenson
Simple Life Quotes to practice gratitude 
76."Try to recognise the precious nature of each day" Dalai Lama
77. "And I learned what is obvious to a child. That life is simply a collection of little lives, each lived one day at a time. That each day should be spent finding beauty in flowers and poetry and talking to animals. That a day spent with dreaming and sunsets and refreshing breezes cannot be bettered. But most of all, I learned that life is about sitting on benches next to ancient creeks with my hand on her knee and sometimes, on good days, for falling in love."
-Nicholas Sparks 
78. "Every day think as you wake up: today I am fortunate to be alive, I have a precious human life, I am not going to waste it"-Dalai Lama 
79. "As you breathe in, cherish yourself. As you breathe out, Cherish all beings"-Dalai Lama
80. "The healthiest response to life is joy"-Deepak Chopra
81. "What a precious privilege it is to be alive- to breathe, to think, to enjoy, to love"-Marcus Aurelius
82. "People usually consider walking on water or in thin air a miracle. But I think the real miracle is not to walk either on water or in thin air, but to walk on earth. Every day we are engaged in a miracle which we don't even recognize: a blue sky, white clouds, green leaves, the black, curious eyes of a child—our own two eyes. All is a miracle." ― Thich Nhat Hanh
83. "Always have an attitude of gratitude"-Sterling K. Brown
84. "As we express our gratitude, we must never forget that the highest appreciation is not to utter words, but to live by them."- John F Kennedy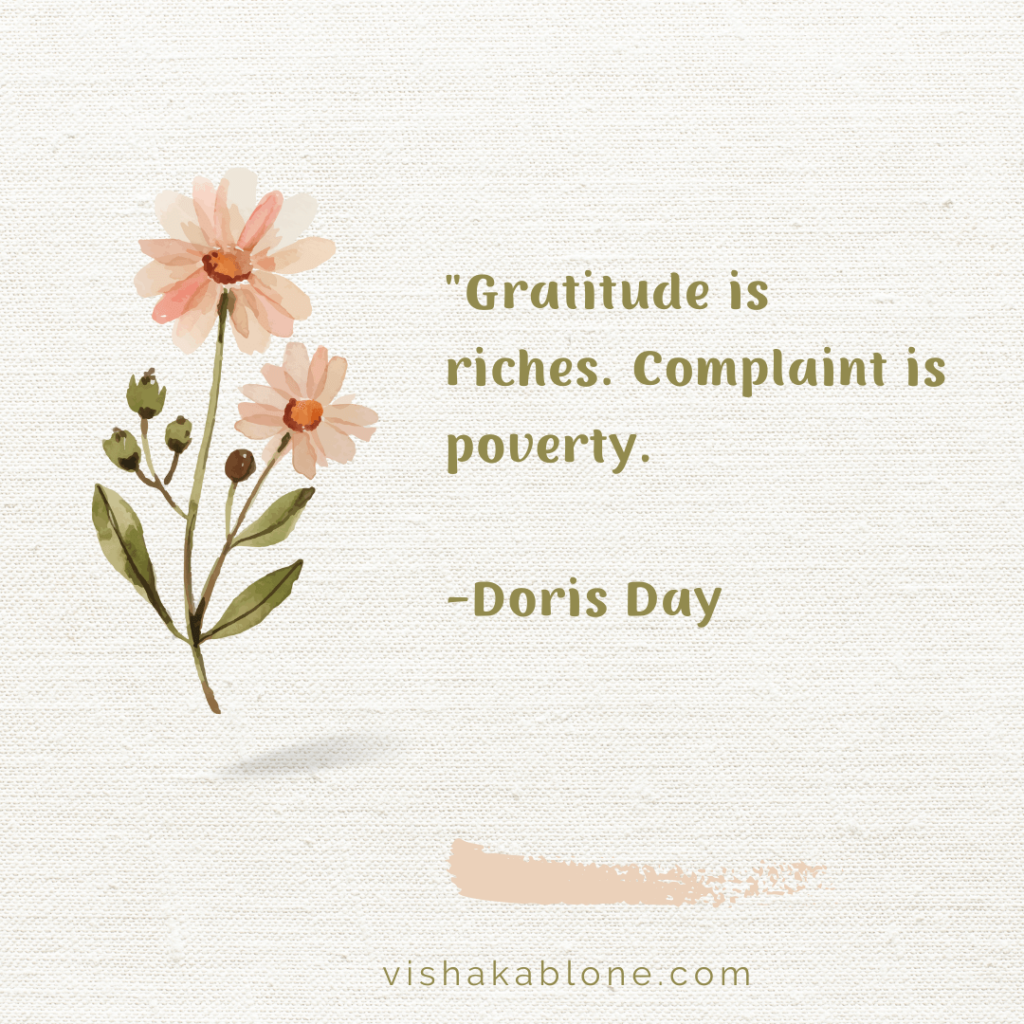 85. "Gratitude is riches. Complaint is poverty."- Doris day
86. "This is a wonderful day. I have never seen this one before."
87. "When you arise in the morning give thanks for the food and for the joy of living. If you see no reason for giving thanks, the fault lies only in yourself."- Tecumseh
88. "I learned a long time ago, the wisest thing I can do is be on my own side."– Maya Angelou
89. "When you are grateful, fear disappears and abundance appears."– Tony Robbins
90. "The real gift of gratitude is that the more grateful you are, the more present you become."– Robert Holden
91. "Learn to be thankful for what you already have, while you pursue all that you want. "– Jim Rohn
92. "Remember that sometimes not getting what you want is a wonderful stroke of luck."– Dalai Lama
93. "Sometimes your joy is the source of your smile, but sometimes your smile can be the source of your joy."– Thich Nhat Hanh
94." Love wholeheartedly, be surprised, give thanks and praise – then you will discover the fullness of your life."– David Steindl–Rast
95. "If you concentrate on finding whatever is good in every situation, you will discover that your life will suddenly be filled with gratitude, a feeling that nurtures the soul."– Harold Kushner
96. "Be aware of what others are doing, applaud their efforts, acknowledge their successes, and encourage them in their pursuits. When we all help one another, everybody wins."– Jim Stovall
97. "Through the eyes of gratitude, everything is a miracle."– Mary Davis
98. "I've found in my life that the easiest way to increase my joy is to religiously practice gratitude until I'm a gratitude machine!"– Rhonda Byrne
99. "Have gratitude for the things you're discarding. By giving gratitude, you're giving closure to the relationship with that object, and by doing so, it becomes a lot easier to let go."– Marie Kondo
100. "Enjoy the little things, for one day you may look back and realize they were the big things."
– Robert Brault
101. "Forget yesterday–it has already forgotten you. Don't sweat tomorrow–you haven't even met. Instead, open your eyes and your heart to a truly precious gift–today."
– Steve Maraboli
So these were all the simple life quotes.
I hope you enjoyed them.
Which ones did you like the most? When I read them, they always bring me a sense of coming back to my purpose and how I should really be spending my life.
This is the only life we have got. Let us live simply, lovingly and kindly. 
You might also like: