Today 16th May 2022 is Buddha Purnima (meaning 'full moon'). It on this full moon day in the month of Vesak, that Gautama Buddha was born. It was also on a full moon day during this month that he attained enlightenment, and attained Pari-nirvana after his passing away.
As a Buddhist I celebrated this auspicious occasion by meditating at home and by taking the time to remember Lord Buddha and his teachings and paying gratitude to him.
I meditated for 10 minutes like other times, but today I only contemplated Lord Buddha. Every time I think of Lord Buddha I feel a connection so strong as if there's generations and generations of connection between me and him.
This makes me remember the words of brother Phap Phu from the podcast, 'The way out is in' who says that it is because he is my spiritual ancestor. Just as I am connected with my blood ancestors, it is because of the great karmic bond and connection that I have been born as a Buddhist, and hence he is my spiritual ancestor.
Nothing is ever coincidence in Buddhism.
After meditation I then sit down to listen to the metta (loving kindness) song and sing along with it.
I have memorised this mantra because I love it so much and as I sing, I pray for the same.
I then sit in silence and pray for a while. I give my heartfelt gratitude to Lord Buddha and countless other Buddhas who have walked on this earth, who are walking on this earth presently and to the Buddhas of the Future.
As Thay (Thich Nhat Hanh) says,
It really isn't enough. We need Buddhas in every field of life and I pray to become a true Buddhist someday.
On this occasion of Buddha Purnima here are my prayers,
May I start afresh with a blank slate every single day and start afresh with love and kindness.
May all judgements, negativity and ill will be removed and be replaced with compassion, understanding and generosity.
May I focus more on being rather than doing
May my heart be light and may everyone's heart be light and filled with love
& May I be someone you (Lord Buddha) will be proud of.
I then light incense, offer water and get ready to go to a monastery with my sisters who had come for a weekend visit.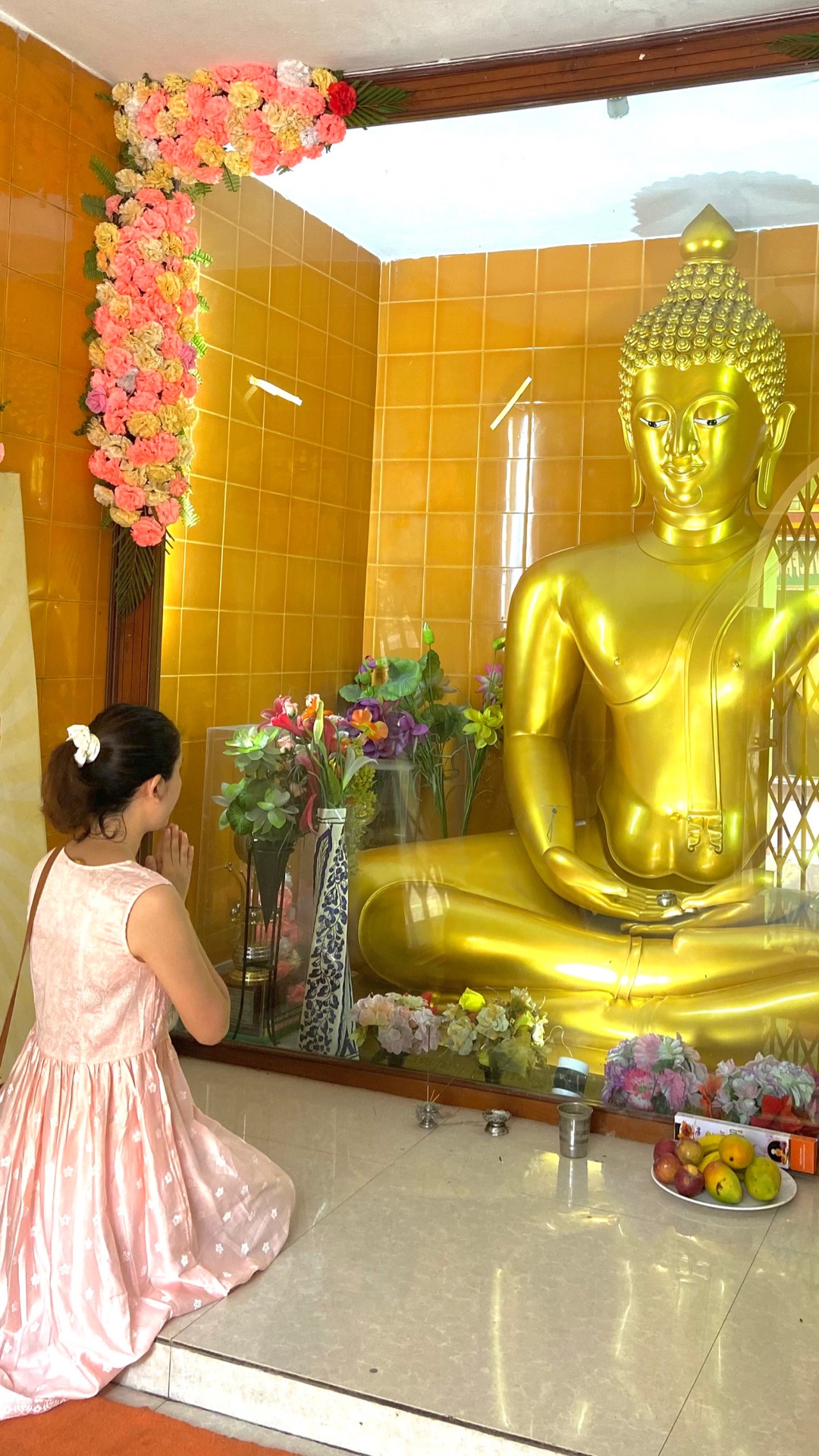 Overall it was a fruitful day and I end my day feeling grateful with this post.
May all be well, happy and peaceful
P.S I was born a Buddhist but Buddhism changed my life only once I started to learn about the true life and teachings of Buddha at a time when my life was really messed up.
His teachings on mindfulness, love, equanimity, compassion to self and others is what changed my life.
If you want to know about the Buddha's teachings, here's a wonderful book I'd love to recommend- 'Old path white clouds' by Thich Nhat Hanh. You will love the book!
I also recommend the podcast, 'The way out is In' on Spotify or apple podcast.
And if you can give 10 days of your time at least once a year, or even if it is once in a lifetime, you can consider doing a 10 day Vipassana retreat.
Thank you