In our everyday hustle and bustle of life and in this constant achievement-driven society, we often forget our 'why'.
Why all the effort? Why all the struggle? Why try to achieve more? Isn't the reason for it all our happiness?
The one who is studying day and night to become a doctor is doing so to become happy in future.
So is someone who is spending all his nights partying away and spending his money on instant gratification.
We all want to be happy and keep on looking for ways to make ourselves happy.
But we often forget that the easiest way to make ourselves happy is to make someone else happy.
This might sound selfish, but it is a good kind of selfishness. You make someone's day and in return, you make your own day.
Here in this post, I share 40 small ways to make someone happy and put a smile on their face.
40 ways to make someone happy
Pin to save 🙂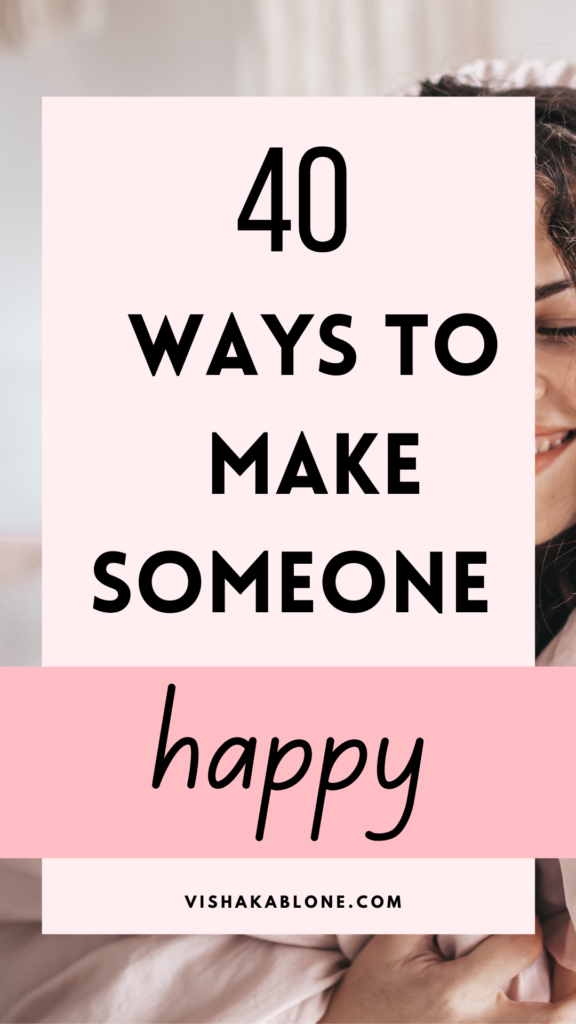 1. Let them know YOU appreciate them
Of late, the Anonymous Question Trend called NGL (Not Gonna Lie) is trending on Instagram.
I saw many people share appreciation messages they got anonymously from someone on their IG stories.
It felt nice to read that people noticed and sent those kind messages, but what made me wonder was why they needed to be anonymous to send those kind words.
Wouldn't it be nice to let them know who YOU really are?
Wouldn't it be nice to just appreciate them without the need for an anonymous app?
When I get messages and emails from my readers who write to me saying, 'Hi Vishaka….' I love seeing their names and reply them personally even though I might not know them.
I feel genuinely happy when someone appreciates my work, even if it's a little comment or anything.
Let people know it's YOU who is appreciating.
Leave comments or message them personally that you appreciate what they do. Don't hesitate. It will make them smile.
You too will feel happy.
2. Listen
Sometimes we think even talking to another person is a waste of time if that person is 'not so important'.
But try to think of every person in front of you as the most important person and give them your listening ears.
You don't have to meet very important people in your life, you don't have to do big things in your life.
Simply be with the person and listen to them with all your presence without giving any judgement or advice.
Most of the time it's all they really need.
3. Call someone to know how they are doing
Go through your contacts, and see who you've lost in touch with and want to call.
You don't need a reason to call your friends or loved ones. Call your friends to simply know how they are doing.
When they ask you why you called, tell them "Just like that" Tell them you just wanted to know how they are.
They will feel nice, and so will you.
In this age of modern loneliness, build friendships and cultivate compassion once again.
4. Give a sincere compliment
Again, don't hesitate to share your kind words.
If you loved their dress, tell them. If you adore how they carry themselves, tell them.
If you are inspired by their work, let them know.
Don't be a silent admirer. The world needs to hear genuine compliments freely.
It might not be big for you, but it can be a big boost to them, it can give them the needed zest to keep going, do better and most importantly, feel better!
Here is a list of 100 nice compliments you can give right now
5. Let them know you are there
Sometimes it's your words that act as angels for someone else.
Even just a gentle reassurance of,
"I there for you",


"Let me know if you need any help",


"Please don't hesitate to ask for help",


"Please tell me what I can do for you" can make a person feel happy and genuinely touched.

The world really is moved by sincerity not only in actions but also in words.
If you get any chance to be kind, be kind.
6. Praise them publicly
Openly praise your friends and loved ones in public. Let people know your good thoughts about them.
When my mother praised me in public, I would feel genuinely happy and wish to do and be better.
Praise does that to people.
Instead of complaining about your partner or your child in front of people, try praising all their good qualities (also in front of them), and see what difference it makes in them.
7. Support instead of suggest
We, people, are quick to give suggestions, but what we must learn to give is support.
People don't need your suggestions, but they do need your support. So support, instead of suggest.
If you find someone starting something new- maybe a new page on Instagram for their writings, paintings, or their own small business, or a blog or YouTube channel, support them.
Let them know you support them. Share their work and what they do.
They will feel happy and touched.
8. Share songs with them
In this fast-paced world where people hardly have any time to think of themselves, it's always nice to know when someone remembers you.
If you find some nice songs on Spotify or any wonderful podcast episode you came across, share them with your friends and loved ones.
You can also make a playlist and share it with them.
9. Congratulate people on their success
When people share their success or any achievement, be genuinely happy instead of thinking that they're showing off.
Think of how YOU would feel in their place and what YOU would love to hear.
Congratulate them on their success or send in a simple heart emoji. It's easy to make someone happy too in this techie age.
10. Call people on their birthdays
Instead of simply posting a happy birthday on their Facebook wall or messaging them, if you have their phone number, make a little bit of effort to call them and wish them a happy birthday.
11. Invite people to dinner
Invite people to dinner at your place. Cook good food and just share a good time with them.
12. Give a helping hand
Wherever you think you have the capacity to help, lend them your helping hand.
You can help your mother with cooking, you can help your sister with babysitting, and you can help your wife with some errands.
You don't even have to do much. Just have a little desire to make things easy for them.
A few days back when I came home from work, I saw my boyfriend had arranged all veggies in the vegetable basket and found it so sweet of him. 
13. Encourage
I have come to know that when you encourage someone else, you are the one who becomes encouraged too.
Leave people feeling better than they were.
We are all trying to do something with our life. Encourage people and let them know that you think they can do it.
Encourage them to not be defeated and to persevere. Give them confidence and courage.
Become the uplifter, and you will see that you have become uplifted too.
14. Leave a sweet note for them 
Write a letter or leave a sweet note for your friend, your husband, your wife or whoever they are.
15. Be proud of them 
When your partner does something good no matter how small, let them know you're proud of them. 
When your friend and loved ones put the effort into their goals, tell them that you're proud of them.
My mother always used to say that she was proud of me even when I had done nothing significant in my life, but just her words and knowing that she does was a great impetus for me to do and be better.
Let your friends, your partner, your daughter, your sister, your colleague and your loved ones openly know that you're proud of them.
You will surely see the difference.
16. Cook something special 
Cook a favourite meal for your loved one and let them know you care.
When I and my boyfriend had first started dating his birthday was coming near. I was just getting to know him and he had told me he really loved 'Gajar ka Halwa' (an Indian sweet dish). 
I had never made one, but for his birthday, I got up early and made Gajar ka Halwa for his birthday. He was so surprised and his smile just wouldn't leave his face.
He still recalls this moment and says he found it so sweet.
17. Bake something for them
You can also bake something for your loved ones, your friends, or your colleague on any special occasion, when they're going through a tough time, and make them feel happy and special. 
18. Bring people gifts from your travels 
Whenever you go out on your travels bring gifts for your friends, colleagues and loved ones. 
My colleague recently bought a gift for me from her visit to Pondicherry and it made me happy that she thought of me.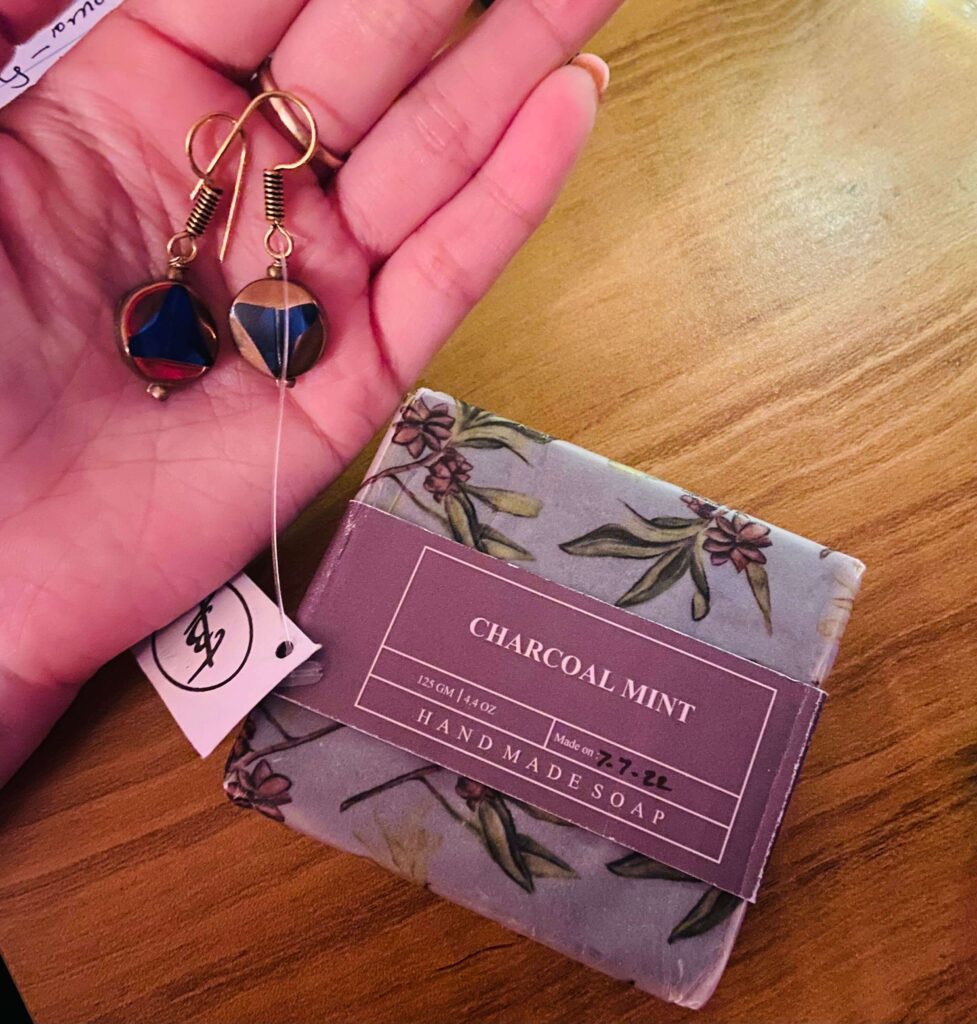 19. Buy a book and leave a thoughtful note on the front
Buy a book that you loved, or you think they would love and leave a note for them on the front page.
My boyfriend always does that and I just love it.
This is from the time when I wasn't much of a reader and he used to gift me books.
5 years forward, it turns out I have indeed become a bibliophile 🙂
20. Post something sweet of them on social media 
On their birthdays or any special day, post something sweet. I know you don't need social media to prove your love, but it would make them feel nice.
Wouldn't you? If someone wrote a sweet post about you?
21. Give them your physical presence 
Nothing beats physical presence. Be there for them physically.
Make an effort to meet your loved ones often. Strive to have as much quality time with your loved ones.
As Thich Nhat Hanh says, "How can you love someone if you're not there?"
22. Surprise them with a small gift 
Surprise your loved ones with a small gift. Just the thought counts. One of my colleagues who is not even that close to me bought me a small gift- a soap from her recent travel to Turkey and it really made me happy.
I was like, 'this is for me?'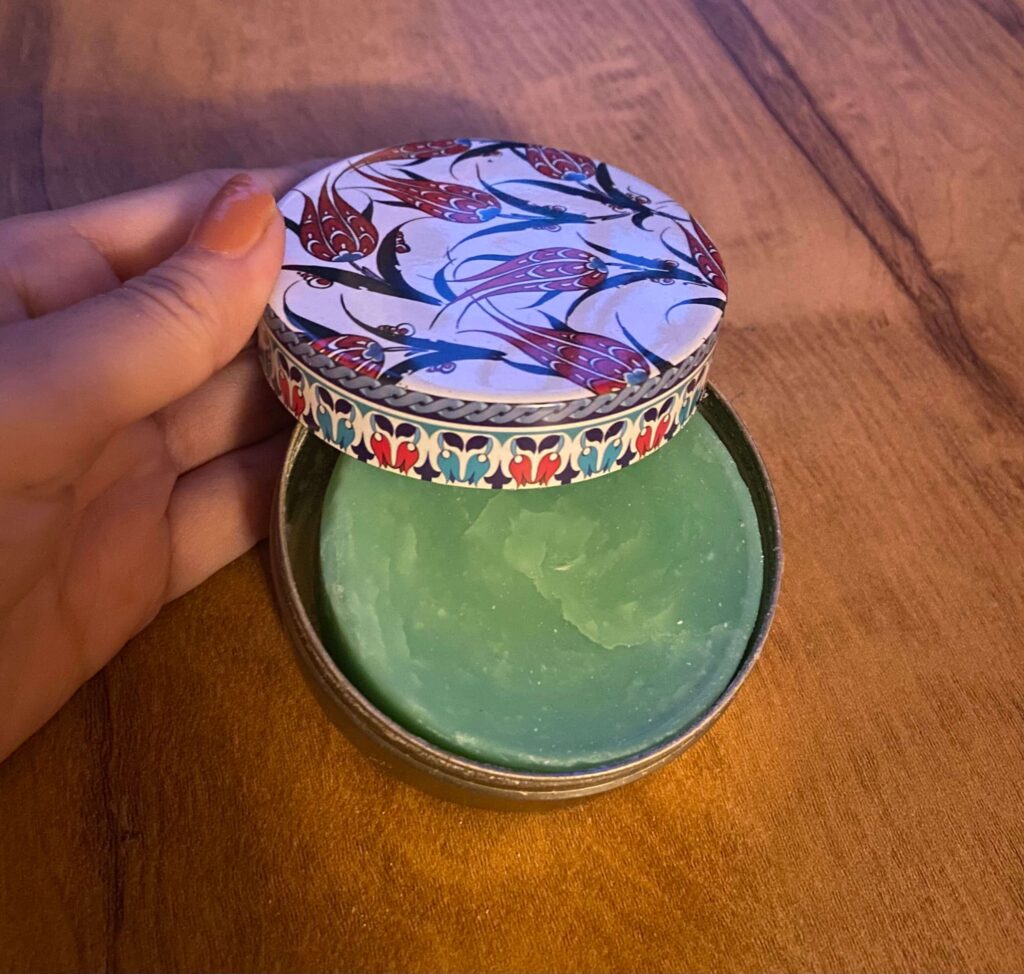 23. Get them flowers 
Get flowers for your loved ones every once in a while. One time I met my friend after a long time and I was going to see her at the airport itself.
I wanted to get her something. But I didn't know what. On the way, I saw flower shops and got a small bouquet made for her.
She was so happy when she got them. She said it was the first time she received flowers from anyone.
24. Share memes with them
My friends and I don't talk every day, but we do share memes a lot. Lol.
On our Instagram DM, it's just us sharing memes and funny reels back to back. 
Even if you don't have time to talk much, just sharing even memes will make someone happy and let them know that you remembered them when you saw them.
25. Treat them to something
Treat them to something. Order their favourite takeaway food or coffee or get pizza so you can have it together.
26. Give genuine advice
In life, we hardly meet many people who are truly happy about our success or who give genuinely good advice. 
People tend to hide facts and don't give away important information which could be of so much help to someone. 
But think of everyone as your own. You helping others and giving away good advice does not take away any opportunity from you.
In fact, when you help, opportunities will come back to you 10 fold.
Be the kind of person who genuinely wishes good for others and gives good advice, but also makes sure that they are ready to take it and you are not pushing it on them.
27. Say thank you often 
These two words can make someone's day and make them feel seen and good. 
When you take a rickshaw, say thank you to the rickshaw wala.
When you go to the grocery store, say thank you. 
When your friend does something for you, say thank you. When your partner helps you with something, say thank you.
Don't miss the opportunity to be thankful and let people know that you are thankful for their service and for what they do.
They all make your life so much easier.
28. Say I love you often 
Tell your friends and loved ones you love them often.
And if you feel too shy to tell them that you love them, there are thousand different ways to tell them you love them.
29. Say Sorry 
Sometimes a heartfelt sorry is all it takes to make someone happy and leave happy tears on their face.
30. Tell jokes
My boyfriend is always telling jokes and he also ends up connecting all the other jokes together with new ones.
He really cracks me up and there's not a single day I go without laughing when with him.
31. Laugh
Just have some quality time with each other and laugh a lot.
There is no moment as good as laughing together till you feel like you've got abs!
There is no memory as sweet as the times when we remember how much we laughed.
32. Hug 
Simply give a heartfelt hug to your loved ones and see how happy you both will feel.
I'm not much of a hugger, but one of my friends Nirupama taught me how to hug and it's just so good. 
Now I love hugs. It's just so warm and gives such a wonderful feeling.
33. Smile
Smile more often.
It's amazing how just a simple shift and curve in our lips can make us feel happy and also the one receiving the smile happily. 
34. Send a thoughtful email
Send a thoughtful email to your boss or anyone you think you should or want to.
Send a thank you email.
Let them know what you think. Let them know that you remember them. It will make them smile. 
35. Write a letter to your loved one
Go old school and write a letter to your loved ones. Send postcards from your travels and write notes for your friends. 
36. Help them with their chores
Do their dishes, or help them with laundry.
Ask if they need a drive home. Clean the kitchen, or help them declutter.
Do little things without them asking for help.
It will make a difference and let them know that you care.
37. Carry their bags
Help them carry their bags on their way home from the grocery
38. Run errands for them 
It's the little things that count
39. Buy something they would like
Buy something they would like even if it's just ice cream, a face mask or a good book. If you're not there, order something for them as a surprise along with a gift note.
40. Be happy yourself
Lastly, be happy yourself. Only if you are happy, can you make the people around you happy.
Give them your cheerful presence and make people around you feel lighter.
These were all the ways you can make someone happy!
Save for later
There are still so many ways you can make someone smile.
Simply love and love with all your heart.
Experience the joy of people telling you, "Because of her I didn't give up"
"Because she was there I moved on through a very tough time in my life"
"Because of her, I got the encouragement to start"
There is no feeling so good as when you know YOU made someone happy, when you know YOU made them smile and when you know YOU are the reason they feel good and uplifted. 
That feeling will attract every good thing into your life. 
Lastly, I'd like to end by sharing a wonderful quote I came across recently,
"Be like the sun. Shine on all". 
Related posts on happiness